Membership Terms & Conditions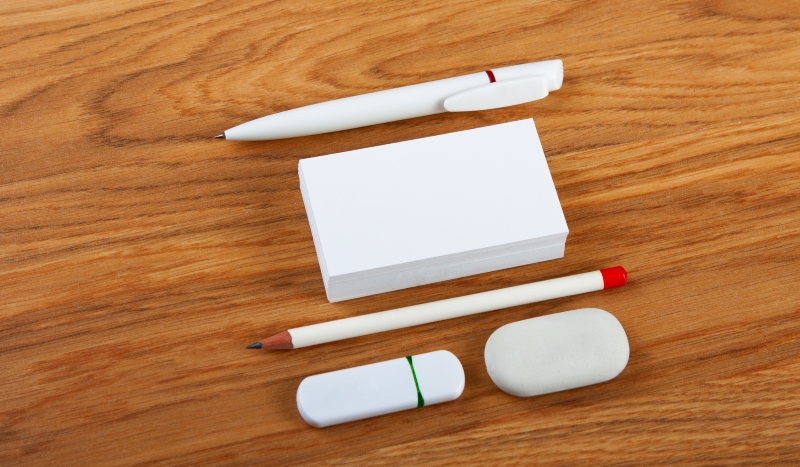 These terms and conditions form the basis of the contract through which the Thehealthfinder Holdings Limited (NRPT.co.uk, we or us) will deliver a service to you as an NRPT member (you).
On becoming a member of the NRPT you are automatically agreeing to these terms and conditions and you are providing us with the appropriate consent to handle your personal information in accordance with the Data Protection Act.
Thehealthfinder Holdings Limited registered office is
c/o TOTUS TAX LLP
50 FARRINGDON ROAD
GROUND FLOOR
LONDON
UNITED KINGDOM
EC1M 3HE
Who is the NRPT?
The NRPT is a membership body for personal trainers in the UK. Individual personal trainers gain membership of the NRPT through their Level 3 Register of Exercise Professionals accredited personal training qualification, Equivalent Sports Degree and/or practical experience.
1. Membership Benefits
Membership of the NRPT will provide you with membership at Associate or Full Member level.
As a NRPT member you will receive a wide range of benefits. A typical membership package may include:
Full access to the NRPT.co.uk website
Personal profile promoted on NRPT.co.uk as a Full Member.
Access to a variety of advice on personal training issues.
Membership packages may vary according to the grade of membership held.
We reserve the right to change the benefits that apply to NRPT membership at any time and without prior notice.
Any external providers of a benefit included within your membership package will have absolute discretion in relation to the provision of services, and membership of NRPT does not guarantee that the external provider will accept an application from a member for the provision of services.
Services supplied from an external provider will be subject to the provider's own terms and conditions, and we do not accept any liability for loss or damage suffered as a result of a fault, error or omission in the provision of these services.
We reserve the right to change our external providers without prior notice and our decision on services provided is final.
2. The Membership Contract
When you click to submit your application online and you fax, post, or e mail us with details of your qualifications to support your application, you are making an offer to subscribe to the NRPT which, if accepted by us, will result in a legally binding contract.
At the point of renewal of your membership, your renewal payment is confirmation of the continued acceptance of this contract. You may not transfer any of your rights and obligations under these terms and conditions to another person.
Online application
For online applications you will have sight of a confirmation page and receive an email detailing your next steps. If you have supplied your email address, acknowledgement that your application has been received and is being processed does not yet mean that the contract between us is formed. A legally binding contract is formed on the date you provide full payment for your membership.
You, as the joining member, are responsible for ensuring all documents are forwarded to us in advance of expiry dates. This includes insurance, first aid, exercise register or CIMSPA membership details. Thehealthfinder Holdings Limited T/A NRPT has no responsibility for the display of information from third parties that is out of date or inaccurate.
3. Cooling Off Period
We offer a five working days' cooling off period for new members, effective from the day your application is accepted. This will allow you to cancel your subscription with only a small administrative penalty of not more than £30. If you wish to cancel your new member subscription, you must notify us within these five working days in writing, by letter, fax or e mail.
4. Professional Development and Conduct
By proceeding with this application you are confirming that, as a member of the NRPT, you will be committed to the development of others and that you intend to develop your personal training skills and professionalism continuously. You are also agreeing to abide by the NRPT's Code of Ethics.
All NRPT members sign up to this Code on joining, and reaffirm their commitment on an annual basis. Failure to adhere to the code, resulting in a formal complaint made against you, may result in a disciplinary procedure or removal of NRPT membership.
5. Right to Refuse Applications
We reserve the right not to fulfil, or to cancel, your application if we are unable to obtain payment authorisation from the issuer of your card or from your bank. If you have been convicted of a criminal offence which is not yet spent, or have a prosecution pending, this must be declared.
If you are accepted into membership, but it subsequently turns out that any or all of the information provided by you was misleading or false, we reserve the right to revoke the membership with immediate effect, without the right of appeal.
6. Force Majeure
Neither party shall be liable to the other for any delay or non performance of its obligations by reason of matters beyond its control including, but not limited to, any act of terrorism, war, riot, civil commotion, compliance with any law or government order, fire, flood or storm, strikes, or any other industrial dispute, delay in transit, power failure, postal delay, server malfunction or any event that cannot be reasonably be planned for or avoided.
7. Cancellations and Refunds
Your NRPT Membership is an annual agreement which will not automatically renew. You will receive a renewal notice in advance of the anniversary of your application date, informing you of your entitlement to renew your membership.
No refunds will be provided after the five working days "cooling off" period as detailed in point 3 above.
Once renewal of your membership has occurred, it will still be possible to cancel your membership, but we are not obliged to offer a refund.
8. Price Information
Fees displayed on the application section of the website will prevail at all times in relation to orders placed online.
You may make a one-off payment for a one year membership subscription, new or renewal, by credit/debit card or cheque to our offices.
We reserve the right to increase the price of the membership subscription on an annual basis. You will be informed of any fee increase within your renewal letter. If we discover an error in the price of your membership subscription, we will inform you as soon as is reasonably possible.
Fees are for individual membership only.
9. Credit Card Payment
If you are not using your own credit/debit card to pay for the membership subscription, you must ask the permission of the credit/debit card holder before entering the payment details.
When you offer to subscribe to NRPT either online or verbally, you are confirming that you have obtained the express prior permission of the credit/debit card holder.
10. Liability
Our liability to you will not extend to any membership related benefits, goods or services provided by an external provider. We specifically exclude liability for any loss or damage suffered by you as a result of your involvement in whatever manner with an external provider.
These Terms and Conditions do not and shall not affect your statutory rights as a consumer.
11. Data Protection and use of Personal Data
The NRPT is the Data Controller and Data Processor of any personal data you supply. The personal data you supply will be used to process your membership subscription. As a member of NRPT your data will be used for marketing, statistical and analytical purposes and to administer your membership. You will receive membership communications and from time to time we will let you know about promotions.
We do not pass data to any third party.
If you wish to obtain a copy of your personal data held by us, then please write to the address below. Please note that you may be charged a fee of £10 for this service. You may also be asked to provide proof of your identity and for information that might help to locate the data you are seeking.
If you believe that any of the information we hold concerning you is incorrect or out of date, please provide us with the accurate information either through your members area, by email or at the address below
12. Data protection via the website
We will make every effort to ensure that all information on the NRPT.co.uk website is accurate and up to date. However, we accept no liability for any information that has been supplied by third parties, that may or may not be out of date or have changed, that is displayed on the NRPT.co.uk website.
Even if data encryption is used, the security of information transmitted via the Internet cannot be guaranteed. Any losses incurred or sustained by users who transmit information by electronic means shall be borne solely and exclusively by such user and in no event shall any such losses in whole or in part be borne by us.
Please see website terms and conditions.
13. Events
Members may be invited to events organised by us or our partners, to enable members to gain information and make the best use of networking opportunities.
14. Governing Law and Jurisdiction
These terms and conditions are governed by English law. You hereby irrevocably submit to the exclusive jurisdiction of the English courts notwithstanding the jurisdiction where you are based.
If any court or competent authority decides that any of the provisions of these Terms are invalid, unlawful or unenforceable to any extent, the term will, to that extent only, be severed from the remaining terms, which will continue to be valid to the fullest extent permitted by law.
15. Third Parties
A person who is not party to these Terms shall not have any rights under or in connection with them under the Contracts (Rights of Third Parties) Act 1999.
16. Entire Agreement
These terms and conditions override any contrary terms or conditions published by us in relation to any membership subscription between you and us.
17. NRPT Brand
Use of our logo by you is permitted provided you email us for permission and provide proof of where you are using it. You can only use this logo whilst you are an active NRPT member. If used on a website, you are to link the logo to either our homepage www.nrpt.co.uk or your own profile page within the nrpt.co.uk website.
18. Queries Comments and Complaints
We will respond to any complaint or query received within three working days. This may be an acknowledgement that we have received a complaint whilst further investigations are carried out.
If you have any queries, comments or complaints about your subscription please contact our customer services team:
Telephone: 01536 425920 (lines are open Mon-Fri 9am-5.30pm) (excluding public holidays and Christmas - New Year holidays)
Post: 73 Barton Road, Barton Seagrave. Northamptonshire. NN15 6RS