What Can I Do For You?
I have been Level 3 qualified as a Personal Trainer for almost 2 years, with experience in both coaching clients in a private studio setting, as well as away from the traditional gym environment with minimal equipment.
I am currently based at Fitness For All, a fantastic private facility in Woolton Village, South Liverpool. During the pandemic, I have previously worked as a mobile personal trainer and brought the gym to my clients, whether it be at home, a local park or hosted online.
After achieving my own transformation with the guidance of a personal trainer, I have built up a passion for health and fitness over the last 8 years, with my focus on helping people to feel the same way as I feel - increased body confidence and a positive mindset.
What Are My Charges?
Prices start from £35.00 per session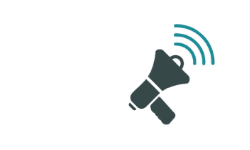 Free Consultation
Personalised results driven training programme
Client reward scheme
What Are My Qualifications?
PT Academy - Level 3 Certificate in Personal Training
What Training Do I Specialise In?
Weight Loss
Weightlifting
Strength Training / Conditioning
Circuit Training
Kettlebell Training
Toning
Group Fitness
Nutrition & Weight Management
Testimonials
"Andy has changed my life in so many ways. My attitude to fitness, food and my health has been eye opening and I couldn't have done this without Andy's constant support. I will always be thankful to Andy for everything that he has helped me achieve" - Jade
"I was really apprehensive about getting a personal trainer, thinking amongst many other things - will they judge me? I got a really good vibe from Andy during our initial telephone consultation and he immediately put me at ease on my first session. He's friendly, down to earth and encourageds me in a really supportive way. I thought I'd dread every session, but I'm really enjoying it! The nutrition guide has been really useful too and I've saw the benefits in the first few weeks" - Laura
"I have just completed 6 months of training with Andy and my life has completely changed. He has been patient with me and helped me learn and understand how to make training a part of my lifestyle and how to improve my nutrition. I've now lost 4.5 stone and I'll always be grateful for Andy's support and guidance!" - Adam
"I had quite specific training needs and requirements, as part of physio rehabilitation that Andy worked with me on. He always arrived on time and varied the activites in each session to avoid monotony and help me achieve my goal. I highly recommend him! - Stuart
Where I Train
| | | | | | |
| --- | --- | --- | --- | --- | --- |
| 1 to 1 Studio : | | Your Home : | | Park/Outdoor : | |
Equipment
I use a wide range of resistance equipment that is available at the facility I am based at. When occasionally delivering mobile PT, I supply the following apparatus for use in session:
25kg Barbell/ 6kg or 8kg Dumbbells
12kg/ 6kg Kettlebells
Multi-weight Resistance Bands
Stepper
Yoga Mat
Geographical Areas Covered