What Can I Do For You?
I trained to complete a Masters in Osteopathy degree at the British School of Osteopathy in London. After a few years of working self-employed I decided to retrain as a personal trainer to improve my own fitness but also to show clients how to strengthen their musculoskeletal system, improve their mobility and coordination so as to make injury less likely and also to enhance their health, confidence and well-being.
Bodyweight training in particular I believe is useful as it requires next to no equipment, and can be used to improve your strength whilst simultaneously losing weight and improving your heart health. Once the habit is implemented it can help to instill a sence of routine and self-discipine. This type of exercise I believe can prepare you for many other types of exercise from dancing, martial arts, hiking, marathon running, obstacle courses and many others.
I think the health benefits of exercise are commonly known but getting into the habit can be the difficult thing. By showing people a form of exercise which they can practice at home, in the garden or in the park, reduces the possible barriers in terms of not having to exercise in front of people, not having the time to travel to exercise, and not wanting to pay for gym membership.
Specialities include : Chronic conditions ( including weight management issues, diabetes, stage 1 hypertension, high cholesterol, asthma, COPD, anxiety, depression, arthritis, back pain, and osteoporosis).
I am currently relocating to Southsea near Portsmouth.
Covid-19 measures include, social distancing throughout sessions, cleaning any equipment used with anti-viral spray before and after each session, and clients to wash their hands with anti-viral handwash provided after using each piece of equipment.
What Are My Charges?
Prices start from £30.00 per session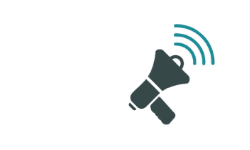 £50 discount with 10 session plan
What Are My Qualifications?
HFE - Level 3 Diploma in Exercise Referral
IAO - Level 3 Diploma in Fitness Instructing & Personal Training (QCF)
Lifetime Group Training (Boot Camps)
What Training Do I Specialise In?
Boot Camps
Circuit Training
Strength Training / Conditioning
Flexibility & Mobility
Where I Train
| | | | |
| --- | --- | --- | --- |
| Your Home : | | Park/Outdoor : | |
Equipment
Skipping rope
Tug of war rope
Use local calisthenics parks for pull up bars, parallel bars and other bodyweight training equipment.
Gymnastics rings
Geographical Areas Covered