What Can I Do For You?
Stepping into the gym for the first time may seem quite daunting.
Perhaps you are not new to the gym but it's been a while since you've done any exercise and the thought of going back into the gym brings anxiety.
I work individually with you at a pace that suits you. You could be 5 sizes bigger than you use to be and feel uncomfortable in your own skin but in your sessions with me, you don't have to feel uncomfortable because there is no judgment whatsoever.
My aim is to help you achieve body confidence, whether it's losing a few inches in those problematic areas or gaining muscle mass to achieve the body you desire. I tailor each session specific to your goals and I answer any questions throughout your journey.
If you are the type of person that gets nervous easily and you are scared of making a fool of yourself by getting things wrong. I have a stress free onboarding process to make things as smooth as possible. You get to talk to me before signing up to make sure that we are suited to work together. There is no pressure to sign up and if I don't think we are a suitable fit, I will recommend someone that will be, that's how much I care about your health.
I am 100% committed to helping you reach your destination. I won't give up on you; I will be proud of all of your achievements. If you need a push the extra mile to get there, no problem.
Remember, it's never too late to start making a change ...
I believe in progression, determination & commitment.
I am Elle.
Here to support you.
SPECIALIST AREAS
Helping you achieve body confidence
Weight loss (losing body fat)
Muscle tone and development
1-2-1 Padwork
Nutritional Guidance
For more information on my services and further testimonials click my website
What Are My Charges?
Prices start from £50.00 per session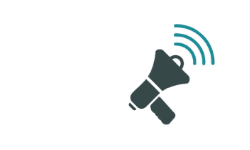 FREE 30 minute consultation
3 months of ONLINE coaching = £300
What Are My Qualifications?
Premier - Level 3 Diploma in Personal Training
Boxercise - Registered Boxercise Instructor
Premier - Certificate Studio Cycling
What Training Do I Specialise In?
Functional Training
Boxing & Padwork
Weight Loss
Strength Training / Conditioning
Testimonials
'Elle is very knowledgeable and motivating in the gym. You are guaranteed to see results with her guidance. I highly recommend her to help you reach your fitness goal'
'Highly recommended! Best PT I've ever had, patient but willing to push you as well to achieve your goals!'
'I've done 3 weeks with Elle and will most certainly keep working with her.
The training sessions are intense but you get what you work for.
Elle is fabulous to talk to, so laid back and easygoing until you have a dumbbell in your hands!
Highly recommend especially if you are shy and body-conscious, she has worked wonders for me'
Where I Train
| | | | |
| --- | --- | --- | --- |
| In a Gym : | | Your Home : | |
Geographical Areas Covered
Abingdon
Invincible Road Industrial Estate, Farnborough
Camberley
Aldershot
Basingstoke