What Can I Do For You?
I have been involved in the fitness industry since 2002. I have a strong background in fitness as an ex Royal Marine and competitive judo player.
I hold double British and World Guinness Records which I achieved in Feb 2018 and April 2019.
Darren can offer you a comprehensive service including personal training, sports massage and self defence. He is actively involved in the sessions with you to ensure that you are motivated and working to your full potential. His sessions focus on building both physical and mental strength.
Darren continues to develop his skills and he can offer a complete package to you, including sports massage, self-defence and motivation. For your convienience he can work with you at home or in a gym environment. From weight loss to body conditioning, renewed energy to stress relief, you can achieve your fitness and health goals with the help of my expertise. Personal training can help achieve noticeable results, overcome embarassment, prevent injury, assist with rehabilitation, bring the fun back to exercise, and inform and motivate you. I provide my services to all the main towns and surrounding villages of Wiltshire.
Darren is the founder of Skipfusion. This is a versatile training system that fuses over 40 jump rope skills with multiple exercise styles-including Aero/Box/HIIT and Step.
What Are My Charges?
Prices start from £35.00 per session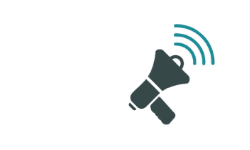 Skipfusion online training. Access to nearly 600 videos with Master Trainer's Darren and Michele
Free 1 month trial taken in December 2021. Then £4.99 introductory offer for a further 3 months!
£9.99 is then normal subscription price. Cancel at anytime.
What Are My Qualifications?
B.Sc. (Hons) Sports & Exercise Science
Aerobics Instructor
Aqua instructor
Boxercise Instructor
Kickboxercise Instructor
OCR Professional Trainer Certificate
Premier Exercise to Music
Self-defence instructor
SMA Sports massage practitioner (level 4)
What Training Do I Specialise In?
Circuit Training
Core Conditioning
Corporate Wellness
Group Fitness
Flexibility & Mobility
Martial Arts / Self Defence
Sports / Massage Therapy
Nutrition & Weight Management
Rehabilitation & GP Referral
Weight Loss
Other Professional Bodies & Affiliations
Register of Exercise ProfessionalsLevel 3 - R0000000
EUDO - European School of Self Defence
SMA - Sports Massage Association
Testimonials
Claire Williams, 2006 A year ago I joined my local gym, unfit and unmotivated-then I started working with Darren. He has created tailor-made programmes that have evolved with my improving levels of fitness. That and his consistent support, encouragement and exceptional motivational skills have helped me achieve and surpass my goals. In May 2006 I entered my first competitive race. The result-5km in 22 minutes-6th place in a total of over 1,000 runners. I cannot recommend Darren highly enough, the results speak for themselves. Richard Hill, 2006 If you want to get fit and you are someone who is prepared to work, I can think of nobody better to supervise your training than Darren. It won't be easy but you will achieve results. Among his many abilities he is an excellent motivator, and also he can speak from experience...he's been there, seen it, done it. Gary Joyce, 2007 grjoyce@j-chandler.co.uk I have been training with Darren now for the past 2 years and in that time he has made me realise my potential. I'm telling you now it won't be easy, but Darren's motivational skills are excellent, his knowledge of the industry vast, and I for one consider myself lucky to have met up with him. Richard Parrack, 2008 parrack@mac.com I was 50, weighed 19 stone, drank too much and could barely run 100 yards when I first met Darren six months ago. I have been seeing him once, occasionally twice a week then and have been steadily built up my fitness to the point where I now run six miles without too much pain. He is supportive but demanding and can do terrible things with a flight of stairs and a few weights. He keeps the sessions varied and interesting and thinks I'm just about ready for my first half marathon. I'm now 51, feel and look much better but still drink too much. Hey, life's short.
Where I Train
| | | | | | | | |
| --- | --- | --- | --- | --- | --- | --- | --- |
| In a Gym : | | 1 to 1 Studio : | | Your Home : | | Park/Outdoor : | |
Equipment
All necessary equipment supplied
Geographical Areas Covered
Calne
Wilsford, Pewsey
Rowdefield, Devizes
SN8
SN4