What Can I Do For You?
Rate: £30-£40 depending on Block/Package
Ben is an advanced Level 4 Personal Trainer, with over 12 years experience successfully training people in the Greater Manchester area, with guaranteed results. Your specific goals and current fitness level will be considered as you engage in a personalised fitness programme designed specifically to get you results.
You will be coached using the latest proven training techniques and principles based on your body type. You will be regularly reviewed and accessed to ensure you get the results you want, and be educated on numerous ways to train, so you're never left bored in the gym. No two training sessions are the same, so you will always have something to look forward too.

Ben is also a qualified Nutritionist, so will educate you on the most effective changes you can make to your diet. And for any aches, pains and posture problems, Ben is also a Certified Sports Massage Therapist (including Deep Tissue techniques).
Sessions can take place either at The Gym Group on Deansgate (Manchester City Centre), or a location of your choosing, such as any where outdoors like a local park, your home or work place, or a private gym (with their permission). If you are already tied into a contract with another gym which isn't The Gym Group, don't worry, we can work around that. Please ask for details.
Book a FREE Consultation (no obligation) today, and have the chance to meet me, discuss your goals in more detail and have a look around the gym.
What Are My Charges?
Prices start from £40.00 per session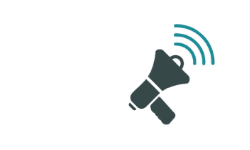 Free Consultation
Discounts on Blocks of 10 or 20 sessions
Discounts on 12 Week Transformation packages
What Are My Qualifications?
Future Fit - Advanced Personal Trainer Certificate
Future Fit - Personal Trainer Diploma
B.Sc. (Hons) Exercise & Health Science
Flexibility: The Art & Science of Stretching
Future Fit - Circuit Training
Future Fit - Designing Pre and Post Natal Exercise Programmes
Future Fit - Level 2 Gym Instructor
Future Fit - Level 3 Exercise for Ultimate Fat Loss
Future Fit - Nutrition & Weight Management
Future Fit - Nutrition for Sport & Exercise
Future Fit - Torso Training & Core Stability
Manchester School of Massage: Deep Tissue Techniques
What Training Do I Specialise In?
Body Sculpting
Boxing & Padwork
Functional Training
Nutrition & Weight Management
Posture / Back Care
Pre & Post-Natal
Sports / Massage Therapy
Strength Training / Conditioning
Weight Loss
Weightlifting
Testimonials
Kevin from Manchester
"Having tried a number of different PT's over the years I had almost given up on finding someone who had the knowledge and personality to enable me to achieve my goals. I'm glad I didn't give up. Ben is incredibly knowledgable and uses a variety of strategies to help me get the most out of the time I spend in the gym. It also helps that he's a nice guy. Highly recommend."

Jason from Manchester
"An outstanding PT. I trained with Ben for 3 years and he helped me achieve my dream career goal of working within public service. I struggled with gaining weight and he helped me 'bulk up' and improve my BMI. My fitness and confidence grew from strength to strength. With that confidence and good technique gained from Ben I can now train with the best of them. Unfortunately I got injured in training so came back to Ben to rehabilitate. He is always on hand to provide advice on fitness and nutrition. I can't Work hard, listen and you'll reap the rewards. Cheers Ben!"
Karl from Manchester
"Great trainer always gives me great advice and answers all of my questions I feel great after every session"
Haseeb from Manchester
"Ben is most definitely an experienced PT. He has literally set me up for life with the workouts/ routine / advice he has provided over the last few months. I never have really been a gym go-er and literally started from scratch. He has taught me the confidence to believe in myself and 3 months later i am much more muscular and my strength has increased significantly. Most importantly, my health and fitness is at a great level. I now go to the gym 5 to 6 times a week and train regularly following on all the advice Ben has provided. His price packages are reasonable also. Great guy great advice great results!"
Joe from Manchester
"Amazing trainer. Gave me the exact results I was looking for. Highly recommended."
Mark from Manchester
"One of the best personal trainers at lifestyle. Good work Ben"
Liane from Manchester
"I've had Ben as a trainer for over 12 months now. He has helped me in many areas, weight loss, strength, toning and stamina. He has shown me ways of dealing with stress and even improved my sleep. He is dedicated and highly motivating and is always on hand to offer advice and guidance. I wouldn't hesitate to recommend him."
Brian from Manchester
"Whatever I achieved in the last nearly 12 months at Life Style I could never have done so without the excellence of Ben's training. First class. Thanks Ben!"
Tim from Manchester
"Ben is a great trainer very professional and has really helped me achieve my strength goals."
Where I Train
| | | | | | |
| --- | --- | --- | --- | --- | --- |
| In a Gym : | | 1 to 1 Studio : | | Your Home : | |
Equipment
The Gym Group (Deansgate)
This is a fully equipped gym, with memberships available from £13.99 per month (reduced PT client rate). No joining fee & no contract. Includes classes, sauna, dumbbells upto 60kg and more.
Home / Outdoor Training / Office
Depending on your location, I may be able to come train you at your home or office. Although it is possible to train you with no equipment, some basic exercise equipment such as a bench and weights would be preferable. Please visit my website for further details. Outdoor/Urban training, with no equipment is also available.
Geographical Areas Covered