Strength & Sports Conditioning Courses
Increasingly popular as training courses, strength and sports conditioning gives you a great grounding in a range of areas that are suitable for coaching - which is great when you are a personal trainer.
So from football to netball, free weights to bodybuilding, strength and sports conditioning training courses can add some valuable expertise areas to your existing qualifications.
Latest Courses
« Hide Filters

Check out our filters!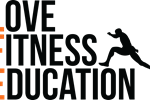 Love Fitness Education
Qualification: Love Fitness Education
Location: London
This course will provide you with methods of movement screening and help you understand why dysfunctions occur in your clients.
Type of Course: Full-time
Want to Add Your Course Here?
Please go to our new network advertising portal thehealthfinderdigital.com.
There you can sign up to add your course(s) to our network.