Benefits to Your Health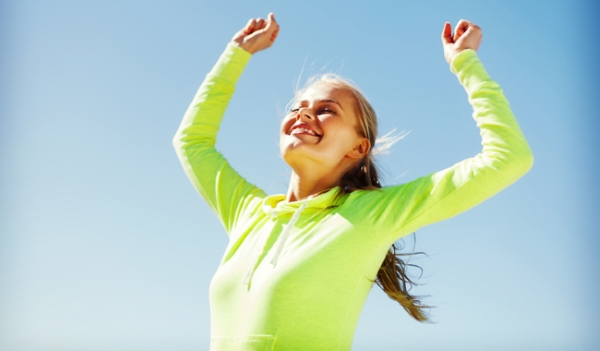 We read about the benefits to your health of exercising regularly and eating the right foods. A personal trainer can help support you with all of these aims, as well as make your workouts fun and challenging in the right way!
What about your health; your fitness; or your current lifestyle? We watch TV on average 3-4 hours a day, many of us sit at computers all day, take cars or public transport to work and dine out. This is often all excused as a 'modern way of living.'
So why not change the way you live? Better health, more exercise and increased fitness can be the key to a more confident, fitter and less stressed you...not to mention opening up new possibilities for your lifestyle.
Why Should I Exercise?
The benefits are almost endless. That said, you should always take care when exercising, especially if it's a long time since you last exercised. When exercising, it is essential to warm up your muscles for at least ten minutes before you start exercising, warming-up such as moderate walking or a gentle jog followed by a stretch.
Nutrition and Exercise
Physical exercise is only part of getting fit. Boost your athletic performance and train more effectively and harder by sorting out your nutrition. From drinking enough water, to working out just how many calories you need when exercising, it's all very important stuff.
Walking Back to Health
Did you know that walking two miles a day most days can reduce your chances of a heart attack by 28 percent? Walking is an excellent way to improve your health, and it's easy to fit into most lifestyles.
Strength Training
As you develop aerobic fitness, you can start introducing elements of strength training into your exercise programme. Good muscle strength can have a marked effect on appearance as it improves the tone and shape of muscles, improves posture and helps prevent lower back problems.
Summary
What we're trying to point our here is the benefits of exercise as a means to improve your health (alongside nutrition and a change in lifestyle). Many people have great intentions when they start out, only to fall by the wayside as they find the gym a bit of a tougher prospect than they thought. That's where a personal trainer comes in!
Just think, for a small payment each week you have someone to help you train, to motivate you and of course to share the pain (well almost). Just putting the appointment in your diary is likely to help you and their experience and knowledge will ensure you don't end up doing the wrong exercises or eating completely the wrong foods. You can also find out more by browsing through our FAQs.