Qualified Personal Trainer?
You've made the decision, so a qualified and insured personal trainer is all you now need. There are a number of key steps that you must check prior to paying them or letting them loose on you!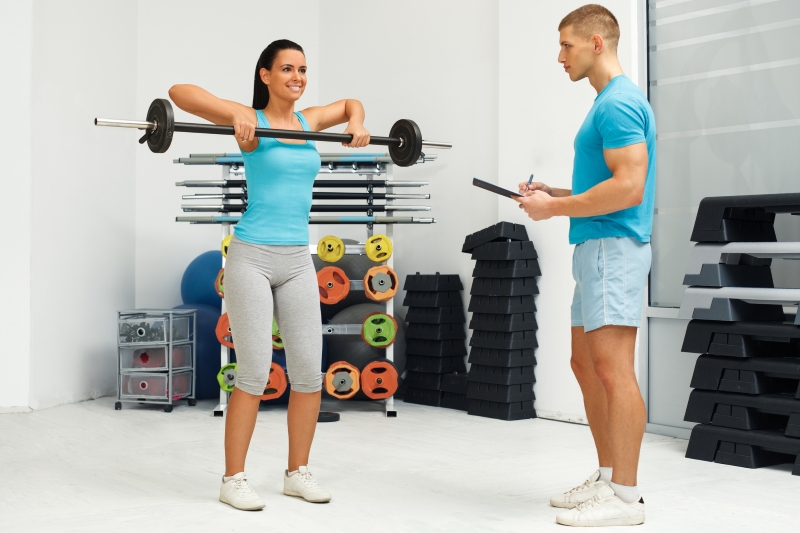 You've gone through the process of deciding that you want some help, and that you can afford a medium term commitment, now it's time to ensure they are who they say they are! The NRPT believes the key to hiring a successful and certified personal trainer, is making sure you go through all the steps below. All NRPT trainers have to have steps 1, 2 and 3, so all you need to sort out is steps 4, 5 and 6.
6 Easy Steps to Getting a Personal Trainer
Step 1: Look for qualifications
All trainers listed in the NRPT have a level 3 qualification, so you can be sure that they are qualified to the right level. If you find someone who isn't an NRPT member, ideally look for someone that has more than just "beginner-level" qualifications. On the other hand don't assume that a degree in a fitness-related field means the trainers is right for you.
There is a very wide range of qualifications in the UK market (see our section on qualifications for the most common) including Diploma's NVQ's, Degree's and Certificates.
Your best option is to look for someone who has a great balance of qualifications in the area of training you are interested in, coupled with solid experience in a similarly related fitness area.
Make sure you also ask to see their certificates to ascertain whether they are right in their claims.
Step 2: Make sure they have experience
Just getting qualifications is half the story. Good personal trainers will follow this up with experience in a related-fitness area, preferably in the expertise they studied. Do they understand running machines and techniques for cardio fitness, or are they just good at general fitness? You wouldn't ask expect to get in a plane with a pilot who qualified 4 years ago and then did a law degree and the same should apply to your trainer.
Step 3: Make sure they have first aid and insurance
Should anything go wrong, it is important to know the trainer will know what to do and should this also affect your work / business, that they have adequate public liability insurance cover. The NRPT requires all members to have first aid and insurance before they are listed on our database.
Step 4: Ask for a full fitness evaluation and programme
No personal trainer can do their job properly if they don't know the condition of your body. A fitness evaluation should be carried out by all trainers to determine whether you have any medical conditions, are ready for a personal fitness programme and to lay out a bespoke programme in line with your aims and goals.
When asking about a fitness evaluation, you should make sure it includes the following:
lifestyle screening questionnaire - a short form profiling your medical history for a trainer to check past medical issues
aerobic fitness and strength - to determine your stamina levels you will perform an exertion test to see how you react to exercise (e.g. treadmill, sit-ups or push-ups)
body composition - determining how much body fat you have by measuring your body composition. The simplest way is to lightly pinch different areas of the body with a pair of calipers. Most trainers will also take measurements of your waist, hips and thighs
your flexibility - to see how flexible you are you may be asked to touch your toes. This helps in choosing exercises that suit you.
Step 5: Are they registered with the Register of Exercise Professionals?
The Government has now put it's weight behind this new Register to try ensure fitness professionals are recognised for their qualifications and experience and so the public can check that trainers are bonefide.
Whilst in it's infancy, the Register has over 15,000 members signed up and a good proportion of these are personal trainers. The number to call is 0208 686 6464 and they can be reached during normal business hours.
However, just because a trainer is not on this Register does not mean they are not bonefide. Here at the NRPT we are encouraging our trainers to become involved, but as with anything there will always be a proportion that wish to wait before signing themselves up to a Government backed scheme.
Step 6: Look for personality and trust your instincts
Whilst a trainer must have good qualifications and sound experience, you must be able to get on with them to fully benefit from the programme they design for you. Make sure however that you choose a trainer with right temperament for you - too soft and you get away with the minimum; too harsh and you resent their techniques and stop bothering to turn up!
The best way is to get a recommendation from you're a friend or colleague that you know and trust. This will save a lot of heartache or anxiety.
Finally, if there's something not right trust your instincts and walk away. Any professional trainer will understand.