Trifocus Fitness Academy Personal Training Courses
We No Longer Work With TriFocus And Therefore Do Not Endorse Nor Recommend Their Courses.
This Does Not Mean Their Course May Not Be Suitable For You, However We Have Other Course Providers That Are Based In The UK That Have Suitable Courses.
Many, many fitness enthusiasts are deciding to choose personal training as a career in fitness. Why? Because it's an industry that's growing exponentially in the world.
According to market reports released in November 2016
"The Personal Trainers industry has enjoyed steady growth over the past five years, fueled by rising demand for weight-loss services and greater interest in customized workout regimes."
The same report says that the personal trainer industry - as the time of going to print - employed just under 100 000 personal trainers!
So if your heart is set on becoming a personal trainer, you need to read this article.
What Can You Expect To Get Out Of A Career In Personal Training?
The World is Your Oyster with a Personal Training Qualification under your Belt
Being a personal trainer is one of the most flexible career paths you can choose. Armed with an accredited certification as a personal trainer - like the Level 3 Certificate in Personal Training or the Level 3 Diploma in Personal Training offered by Trifocus Fitness Academy - you can work anywhere! Popular choices include:
Commercial health clubs,
Private gyms,
Cruise liners, and
Travelling to clients' homes.
Modules in these personal training qualifications include:
Apply anatomical and biomechanical principles to exercise,
Apply anatomical and physiological tenets to physical movement,
Dissect sport and exercise physiology,
Understand the fundamentals of nutrition,
Learn about the different health assessment techniques and how to apply these,
Become aware of - and know how to use - motivation techniques for your personal training clients,
Apply holistic wellness concepts to your clients' wellness,
Learn how to deal with personal training clients who have special needs,
Design exercise programmes that are tailor made for each client,
Get to know the principles of how to run your own business in the fitness industry,
Learn what it takes to run a fitness facility according to health and safety standards,
Learn how to maintain fitness equipment.
Your Personal Training Qualification Allows You Flexible Working Hours
In your daily commute to and from the office, do you often find yourself day-dreaming about using your time more productively and avoiding the traffic time-waster? Do you fervently wish that you could have flexible working hours? Well, if you decide to become a personal trainer you can design your own working hours as and when it suits you.
The National Academy of Sports Medicine agrees:
"Personal training is a unique career that lends itself to both part-time and full-time opportunities. Whether you're just launching into the job market or already established in a different career, part-time personal training can be an ideal entry point into the fitness industry."
Your Personal Training Certification will Allow you to Write Your Own Paycheck
As a personal trainer, you are an entrepreneur. You are the face of your business and it's up to you whether or not your business succeeds or fails. You need to be out there, promoting your brand so that you can get clients and get them to stay with you.
Athlete and coach, Dr David Ryan, has some tips for personal trainers to get more revenue:
Training groups or multiple clients simultaneously can mean big money for you.
Offering free training sessions occasionally is a great way to gain new clients.
Special services like grocery shopping consultation trips will set you apart.
Are you super keen to drive right in to the industry? Yes? We're glad! However, before you do, you need to know this first :
All Personal Trainers Need an Accredited Qualification
As a personal trainer, you need to do one of the fitness courses that is both locally and internationally recognised such as the Level 3 Certificate in Personal Training or the Level 3 Diploma in Personal Training offered by Trifocus Fitness Academy which are accredited with YMCA as well as the Register of Exercise Professionals (REPS). Courses are offered online so you can register on the website and start anytime, anywhere in the UK!
Why Not Consider Trifocus Fitness Academy's Personal Training Course?
You will be able to qualify as a personal trainer in as little as 3 MONTHS! This means that you'll be one step closer to following your dream. Prices are competitive and you can study in the comfort of your own home, completing assessments and quizzes on the interactive online learning platform.
Similar Courses
Health and Fitness Education
Qualification: CYQ Level 3 Diploma in Teaching Yoga
Location: , Cardiff, Birmingham, Manchester, York, Doncaster, London, Warrington, Bath, Brighton, Dudley, Nottingham, Preston
Internationally recognised Yoga Teaching Qualification.
Type of Course: Part-time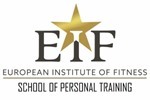 European Institute of Fitness
Qualification: Active IQ Personal Trainer Award + ACSM Fitness and Nutrition Coach + ILM Fitness Business
Location: Pontypridd
A new kind of personal trainer course. Become the very best with our Master Trainer PT Course.
Type of Course: Full-time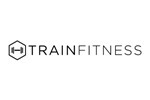 Train Fitness
Qualification: CYQ Level 3 Diploma in Teaching Pilates
Location:
Gain employment with any health club or leisure centre and teach mat pilates classes to healthy adults.
Type of Course: Part-time