This nationally recognised qualification enables successful candidates to work with patients referred for exercise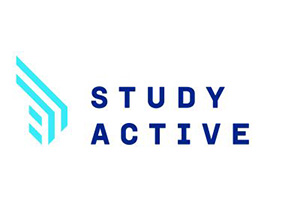 Provider Study Active
Qualification: Level 3 Diploma in Exercise Referral
Category: GP Referral
Duration: 6-12 weeks
Schedule: Part-time
Price: £499.00 per Course
Availability: Spaces Available

Course Introduction
This qualification aims to train Personal Trainers to be professionally competent in training a client referred by a GP. The course will explore physiological and psychological considerations of range of conditions including diabetes, hypertension, arteritis, osteoporosis, COPD and mental illness. Students will gain the skills and knowledge needed to design and deliver safe and effective exercise programmes for these populations. Successful candidates could go on to train doctor referred clients on a one to one basis or as part of a GP referral scheme within a gym or leisure centre.
Pre-requisities / Entry Requirements
Entry requirements
Level 2 Certificate in Gym Instruction
Additional Information
Delivery method
Online virtual learning, practical workshops/tutorials, skype tutorials/webinars and support from our dedicated support team will ensure that you learn all the skills needed to qualify and start work as an Exercise Referral specialist.
Assessment
Coursework, Practical exam, Theory exam if taking A&P/Nutrition
Assessments can be taken at our centre or via remote assessment.
Course Content
Units
Professional practice for exercise referral instructors
Understanding medical conditions for exercise referral
Planning exercise referral programmes with patients
Instructing exercise with referred patients
Course Options
If students need to study the Level 3 Anatomy & Physiology and/or Level 3 Nutrition units they may do so as part of this course for no extra charge.
What Qualification Will I Get?
Successful candidates will recieve the Active IQ Level 3 Diploma in Exercise Referral.
Other Courses