Flexible, online, blended learning. Ongoing start dates NATIONWIDE.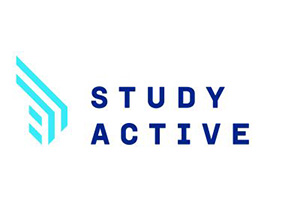 Provider Study Active
Qualification: CIMSPA & REPs Level 3 Diploma in Gym Instructing & Personal Training
Category: Personal Training
Duration: 10-16 weeks
Schedule: Part-time
Price: £1248.00 per Course
Availability: Spaces Available

Course Introduction
The Level 3 Gym Instructing & Personal Trainer Diploma is a CIMSPA & REPs endorsed qualification, delivered by Study Active - one of the UK's leading providers of Personal Trainer qualifications.
We deliver this course full or part time to students all over the UK using an online / blended learning approach,This flexible approach allows you to work at your own pace and wrap your study around other commitments.
Pre-requisities / Entry Requirements
This course is for anyone with a serious interest in becoming a Personal Trainer who wants to embark on a career in the fitness industry. As this course covers both Level 2 Gym Instructing and the Level 3 Personal Trainer, all that is needed to start is a positive attitude to learning.
Additional Information
* Accredited qualifications, all CIMSPA & REPs endorsed
* Progress at your own pace via online, blended or practical learning (or a combination of all three!)
* Unlimited tutor support
* Flexible assessment options & unlimited assessment attempts at no extra cost
* We offer some of the sector's most cost effective, 0% interest-free finance options available
* Fund using a 19+ Advanced Learner Loan - pay NOTHING to get started and only pay back once earning £27,295+
* Price beat guarantee - we beat any genuine like for like price in UK (excludes 19+ loan)
* Guaranteed Interview scheme
* FREE Lifelong Careers Advice & PT Business Support - interview advice & start up support during and after your studies
Course Content
Using a combnation of e-learning and tutor support, you will study a range of core modules in this course including all Level 2 Gym Instructing units plus:
Applied anatomy and physiology for exercise, health and fitness
The principles of nutrition and their application to exercise and health.
Understanding lifestyle, health, wellbeing and common medical conditions.
Encouraging positive health and fitness behaviours in clients
Programme design and delivery for personal training
Professionalism and business acumen for personal trainers
You will also receive 20 FREE CPD units including: * Tri-Planar Kettlebells, * Suspension Training, * Bodyweight Training, * Power Clubs, * Rig Training, * Obesity Myths and * Fuelling Exercise
In terms of assessment you will complete:
Coursework
Multiple choice theory exams
Practical exams
Course Options
We abide by a very sensible pricing policy for our Personal Trainer courses and we also offer the option of 0% interest free instalments or fund using a 19+ Advanced Learner Loan where you pay NOTHING to get started and only pay back once earning £27,295+
We also have a Price beat guarantee where we will beat any genuine like for like price if you find the same Persona Trainer course cheaper elsewhere, just let us know before you enrol (excludes 19+ loan).
What Qualification Will I Get?
When you have completed your course, you will be a fully qualified Personal Trainer. We can then offer you FREE Career Guidance and PT Start Up Support as well as a Guaranteed Interview to help get you started.
You can also join CIMSPA as a Personal Trainer Practitioner and may wish to move on to study other qualifications we offer.
Other Courses