What Can I Do For You?
I started training 13+ years ago; from learning how to best stabilise and strengthen my structure, around my not so stable skeleton (Hello Scoliosis and hypermobility!), to understanding the human body and its capabilities when it comes to movement and strength.
Understanding quickly that there is not one 'best' way of training for either male or female clients, and that an all around approach is more viable, has led to a much more inclusive teaching style.
Your sessions will combine strength training with high intensity intervals and bodyweight exercises. The exact ratio of power/strength/mobility/functional training, will depend on your needs and goals specifically.
I will work with you to find out your 'why'; your reason for wanting a change and what that change really means for your daily life. Looking to educate you, ensuring you are certain in what movements are right for you, and that they are always performed correctly.
Getting in shape and becoming healthy shouldn't be feared or dreaded. I believe that fitness can (and should) be fun and that what you will learn over time is priceless. As long as you are willing to put in the work, I'll be there to support you in creating the most effective training sessions for your goals!
There may be some struggles, and a sore muscle or two along the way, but you won't be on your own. Trust me when i say it is worth it for the gains and confidence that you will create - for life!
My current client base covers various points across london in person, and anywhere possible via video.
For requests outside of the 'areas covered' list, simply drop me a message and I'll accommodate as best I can!
What Are My Charges?
Prices start from £60.00 per session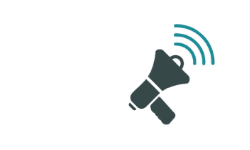 Free telephone consultation
What Are My Qualifications?
CYQ - Level 3 Certificate in Personal Training
British Weight Lifting - Level 1 Assistant Club Coach
Certificate in sports nutrition
YMCA Awards - Level 3 Adapting Exercise for Ante Natal & Post Natal Clients (QCF)
What Training Do I Specialise In?
Strength Training / Conditioning
Group Fitness
Weightlifting
Functional Training
Flexibility & Mobility
Pre & Post-Natal
Weight Loss
Toning
Nutrition & Weight Management
Check Out My Video
Testimonials
"All I can say is, Fran is a fabulous personal trainer!
She's accommodating to my needs, whether I need to slow down and take it easy, or whether I'm feeling really strong and want to ramp it up, she's super supportive of me.
Lockdown training has been a breeze as well - with training over video call and advice on good exercises that don't need weights etc so that you can still make progress💪🏻
I honestly couldn't recommend her enough whether you're a novice or experienced in the gym, because she gives you the confidence to push yourself that little bit more."
----------------------------------------------------------------------------------------------
"Fran is not only an amazing personal trainer but also a wonderful person. She has a genuine, true, fuss-free approach which makes me feel super comfortable around her, even when she gives me the hardest exercises to perform!
In only a month working out with her I've experienced a sensitive increase in strength and I feel amazing in my body.
If anyone is looking for quality personal training, PureGrit is a brilliant choice. You get care, tailored programs, results (if you put effort in, of course) and loads of complimentary laughs!"
----------------------------------------------------------------------------------------------
For more testimonials, visit my Google Business page - PureGrit Personal Training or Instagram @Puregrit.pt
Where I Train
| | | | | | | | |
| --- | --- | --- | --- | --- | --- | --- | --- |
| In a Gym : | | 1 to 1 Studio : | | Your Home : | | Park/Outdoor : | |
Equipment
Bodyweight
Resistance bands / Mini bands
Kettlebells/ Barbells/ Dumbbells
Various other. - Slam ball, Skipping ropes, Gloves/Pads, Rings etc.
Geographical Areas Covered
Tooting, London
Mitcham
Streatham Vale, London
London
Herne Hill, London