What Can I Do For You?
Everyday life has many demands: physical, psychological and emotional, and how we deal with them varies. Our lifestyle and fitness requirements differ and this is why no two training sessions are the same.
Having originally trained as a classical dancers both Phil and Rachel dedicated many years to the strength, discipline and technique required to maintain an extreme level of fitness. This knowledge is imparted in training sessions to give a fresh, innovative approach to every day movements. Focus is on core stability (stomach and back muscles), posture, proprioceptor (sensory muscles and tendons) and balance exercises, allowing individuals to build in strength, confidence and flexibility.
Many of us struggle to find the time and motivation to exercise on a regular basis, yet, once we do, we always feel so much better. Exercise should be fun! Everyone has their favourite training approach and they will introduce you to things that you have probably never thought of.
Whether it is using a TRX, doing padwork, pilates or running around, all these methods are utilised in a safe and effective workout leaving you feeling exhilarated and wanting to come back for more. Training can be one on one, with a friend, or in a group, from complete beginners to experienced athletes, an exercise programme will be created specifically for you. Working at your home, in the garden or in the local park the end result will be a healthier, fitter you.
What Are My Charges?
Prices start from £40.00 per session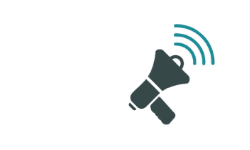 6 sessions = £210 (must be used with three months)
What Are My Qualifications?
YMCA Diploma in Personal training
STOTT Pilates - Certified Instructor (Matwork, Reformer, Cadillac, Chair & Barrels - Level 1)
Stott Pilates - Matwork Instructor
STOTT Pilates - STOTT Pilates Injuries & Special Populations
Trigger Point Performance - Foam Rolling Principles & Practices
Trigger Point Performance - Myofascial Compression Techniques
YMCA Advanced Gym Instructor
YMCA Business Marketing Skills
YMCA Certificate in Suspension Fitness
YMCA Exercise Nutrition
YMCA GP Referral
YMCA High Intensity Training
YMCA Kettlebells
YMCA Padwork for PT
YMCA Pre & Post Natal
What Training Do I Specialise In?
Boxing & Padwork
Circuit Training
Core Conditioning
Flexibility & Mobility
Functional Training
Nutrition & Weight Management
Posture / Back Care
Suspension Training
Pre & Post-Natal
Pilates or Yoga
Other Professional Bodies & Affiliations
Register of Exercise ProfessionalsLevel 3 - R0110837
Testimonials
I have been training with Rachel for the last 6 months and it has been a pleasure. I don not think I have ever met someone who smiles so much! I have a history of lower back instability and this does not marry well with my competitive nature. With previous trainers I have pushed myself too far without focusing on my technique, this is something Rachel does not let happen! She makes sure every movement is perfect and my back is feeling stronger than ever. I specifically started training with Rachel to help improve my back strength but have also lost 10 lbs in the process, without particularly trying too hard, definitely an added bonus! Training with Rachel has made me feel more feminine too, which may sound like an odd thing to say but my shape has definitely changed, my legs feel longer and my waist smaller! As a Chiropractor myself I cannot recommend Rachel highly enough, I know that if I sent any of my clients to her they would be in very safe hands.
Rachel Hodson
Where I Train
| | | | | | |
| --- | --- | --- | --- | --- | --- |
| In a Gym : | | 1 to 1 Studio : | | Your Home : | |
Equipment
TRX Suspension Fitness
Kettlebells
Boxing Gloves / Pads
Weights
Swiss Ball
Foam Rollers
Medicine Balls
Bosu
Geographical Areas Covered
Edinburgh
Leith Docks, Edinburgh
Edinburgh
Port Edgar, South Queensferry