Inspiring Fitness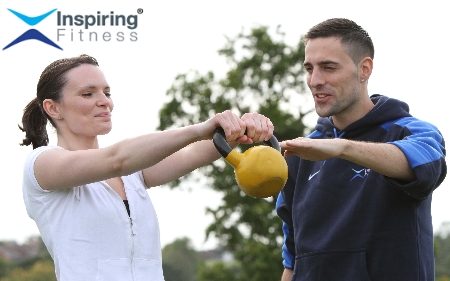 © Inspiring Fitness
Inspiring Fitness is a personal training organisation that's dedicated to helping you run your own successful business.
Who is Inspiring Fitness?
Since 2006, Inspiring Fitness has been supporting personal trainers throughout the UK to succeed in business.
Our purpose is to support Personal Trainers to achieve successful businesses that earn an average £500-£1000 per week.
Who Are We Looking For?
We'll be honest right now and say that Inspiring Fitness is not for everyone.
We are a widely trusted personal training organisation in the UK and we are dedicated to providing outstanding personal training to each and every one of our clients.
Therefore, we're looking for like-minded trainers who want to run their own successful personal training business and are :
Level 3 PT Qualified
Mobile - with transport
Provide outstanding personal training support to help clients to lose weight and get fit
What's In It For You?
With the dedicated support of Inspiring Fitness, you can realistically earn between £35,000 - £50,000+ a year.
We provide extensive support to our Personal Trainers including:
Guaranteed Client Enquiries
Earning potential of £500-1000 per week
Flexibility to take on new PT clients alongside existing job or PT position
One 2 One Support in Marketing, Converting Enquiries into Clients and Retaining Clients with outstanding PT service
Free membership to the NRPT and multiple CPD courses provided every year
Testimonial
"I'd been working at a health club and providing home-based personal training for around 18 months, but was really struggling to get new clients and market myself effectively. I heard about Inspiring Fitness and when I spoke to them it was immediately clear they had a proven strategy to market personal training. I joined as soon as possible and haven't looked back: my income is much higher and I'm enjoying my job more."
Register Your Interest Today!
If you think possess all the attributes we are looking for, then please register your interest below to receive a FREE Information Pack and we will contact you for an informal discussion.
Thank you for your enquiry to Inspiring Fitness - someone will get back to you shortly. In the meantime get more information here.
Contact Inspiring Fitness