Part Time Personal Trainer Jobs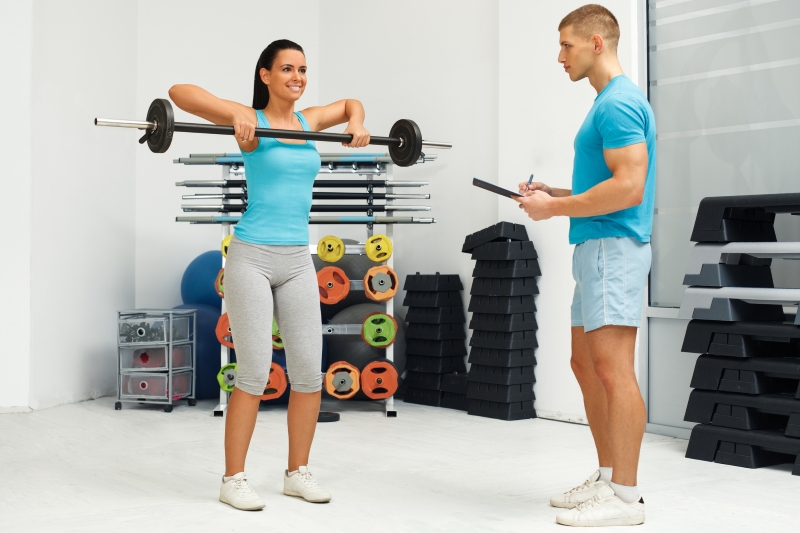 There are a suprising number of part-time personal trainer jobs out there, or better still why not become a trainer and simply work part time for yourself? There's lots of benefits as we highlight below.
There really are plenty of opportunities for part time trainer jobs - in fact these positions far outnumber full time ones.
Why Choose Part-Time?
Part time personal training jobs allow you to have another position that is perhaps a more steady income stream either because that suits you, or because you want to build your client base over time. In this case, you can schedule your clients around their work schedules and your shifts/preferences.
How Many Hours is Part Time?
If you choose to go to a gym company or PT company, then part-time positions are not particularly well paid. Ranging from £10 - £40 per hour (at most) sounds a great deal, but if you are working for someone else you will have to hand over a good proportion of this for gym time or as your contract states.
Working for yourself is when the part-time role can pay dividends and ease you into a full time role if you choose to do so. So get qualified, then set yourself a goal to fulfil first 10 hours per week, then 20 and so on. These times will be around any existing activities or work - which means it's extra money.
When Do I Work?
Working hours can be quite anti-social, with lots of evenings and weekends - this is likely to be the only time your clients are available and more importantly if you're holding down another job then you'll probably be at work!
Where you work will likely depend on your relationship with a local gym - do you work from the gym, in clients' homes, or do you have a space and equipment of your own? Just remember you get to choose the times when you want to work, provided clients are happy with them!
How to Promote Yourself?
If you are trained and qualified and have at least 12 months' experience, we'd be remiss not to remind you that you can promote your services by joining the National Register of Personal Trainers. With both an online directory and offline promotions, a great starting place for clients to find you.
In addition to working freelance, you might also look for work with large health club chains, in resorts or spas, even on cruise ships. There are also some large companies with workplace fitness facilities where you might find employment.
Increase Your Rates of Pay
In order to be able to increase your hourly rate, you'll need to specialise (or start training 2 or 3 a-list celebs)! This will involve further training, but will pay off in the long run. One of the most common is Exercise or GP Referral. This enables you to take on NHS referred rehab clients.
In Summary
If you want a supplemental source of income, want to juggle parenthood with some work or want to ease into personal training as a career with the support of a partner maybe, then part-time roles could be just the thing.
There's no maximum or minimum hours if you run your own business, so you can choose and when and how you work. How good could that be.