For those who want to run child fitness sessions unsupervised, this course provides skills and knowledge you need.
Provider Focus Training
Qualification: CYQ Level 2 Certificate in Exercise and Physical Activity for Children
Category: Youth Training
Location: Birmingham, Chester, Manchester, Romford, Enfield
Duration: Three Day Practical Course Days & Home Reading
Schedule: Full-time

Course Introduction
As we have all heard, children's health issues are increasingly in the public eye. This qualification could put your skills and knowledge in demand not just in leisure and fitness facilities but also in schools and with Government and community projects.
Of course, an empathy with young people is useful, but you'll also need specific knowledge about the health and physical development of children and the skills required to lead exciting yet safe exercise sessions, unsupervised, with children between the ages of 5 and 16.
Pre-requisities / Entry Requirements
Students must be aged 16 or over
Please note that after successfully completing the course, before working with children your employer will require you to provide a valid Criminal Record Bureau certificate.
Additional Information
Do you have what it takes to get the next generation moving? Click here to find out more.
Course Content
There are 6 basic units/areas that you will cover.
Unit 1 : Anatomy and Physiology
Unit 2 : Principles of Exercise Fitness and Health
Unit 3
: Customer service & Communication Skills
Unit 4 : Health, Safety and Safeguarding
Unit 5 : Kids Fitness Programming – the principles of planning fun, exciting, health related exercise sessions for children aged 5-16 years
Unit 6 : Instructing kids fitness sessions
Course Options
The course assessment over the three days of practicals will include:
2 x theory exams
Exercise programme
Practical assessment
What Qualification Will I Get?
CYQ Level 2 Certificate in Exercise and Physical Activity for Children
20 REPs CPD Points
Other Courses
Similar Courses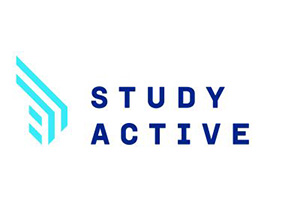 Study Active
Qualification: REPs Level 3 Diploma in Personal Training
Location:
Flexible, online, blended learning. Ongoing start dates NATIONWIDE.
Type of Course: Part-time
Health and Fitness Education
Qualification: L3 Special Populations Diploma
Location: , London, Manchester, York, Cardiff, Birmingham, Doncaster, Warrington
if you are looking to progress your career in the fitness industry, why not consider achieving the Special Populations Diploma?
Type of Course: Part-time
Train Fitness
Qualification: YMCA Awards Level 3 Certificate in Personal Training
Location: London, Manchester, Birmingham, Glasgow, Edinburgh, Bristol, Leeds, Ipswich, Newcastle
For a career as a personal trainer, our Level 3 CYQ Trainer Course will get you started in the industry!
Type of Course: Full-time