Looking to kick start your career as a PT? This course provides a great qualification & is highly respected.
Provider Premier Global NASM
Qualification: Diploma in Fitness Instructing & Personal Training QCF
Category: Personal Training
Location: , Bath, Birmingham, Bournemouth, Bristol, Cambridge, Leeds, Liverpool, Manchester, Milton Keynes, Oxford, Southampton, Windsor, Nottingham, Crawley, Guildford, Dartford, Solihull, Newcastle, Warrington
Duration: 6 week intensive (weekday) or 12 week weekend study options - Face-to-Face & Interactive online study
Schedule: Full-time

Course Introduction
The Premier Diploma in Fitness Instructing and Personal Training is regarded by many fitness professionals and the fitness industry as the gold standard. It has been designed to challenge, inspire and develop the personal qualities and practical skills required for successful personal training.
This is Premier Training's most popular course as it will ensure you are seen as an authority in the field of health and fitness. It also allows you to immediately apply for work or set up on a self-employed basis as a Personal Trainer with the help of our dedicated Recruitment Team.
Pre-requisities / Entry Requirements
The combined Diploma in Fitness Instructing and Personal Training can be taken without prior qualifications. You must, however, be at least 16 with a reasonable level of fitness as well as reading, writing and numeracy skills. Experience of free weights and resistance machines is recommended, but not essential.
Additional Information
Continue your journey with Premier Global NASM further learning courses. Our advanced level courses give you the qualifications and confidence to continue establishing yourself as a Personal Trainer. Courses include Level 4 equivalent Performance Enhancement Specialisation and Corrective Exercise Specialisation, as well as Women's Fitness, Group Personal Training and Fitness Nutrition.
Course Content
The course combines
Level 2 - Certificate in Fitness Instructing
Level 3 - Certificate in Personal Training including Nutrition for Health and Fitness
Anatomy & Physiology for Health & Exercise
Planning Gym-Based Exercise
Advanced Lifting Techniques and Core Training
Advanced Flexibility Techniques
Cardiovascular Training
Training Clients Outside of the Gym
1 year CIMSPA membership
Call us on 0845 1 90 90 90 and speak to one of our experienced Course Advisers regarding the full course content, job opportunities once qualified and the earning potential as a Personal Trainer.
Course Options
Full-time (weekday attendance): 10 days of live, face-to-face training, with structured home study via our interactive digital platform over 6 weeks.
Part-time (weekend attendance): 10 days of live, face-to-face training over 5 weekends (Saturday & Sunday), with structured home study via our interactive digital platform.
What Qualification Will I Get?
Active IQ Level 3 Diploma in Fitness Instructing and Personal Training
Active IQ Level 2 Diploma in Health and Fitness
1-year CIMSPA membership
Other Courses
Similar Courses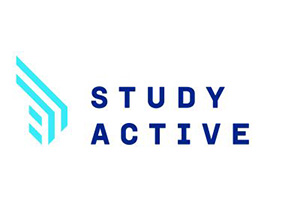 Study Active
Qualification: Active IQ Level 3 Diploma in Exercise Referral
Location:
This nationally recognised qualification enables successful candidates to work with patients referred for exercise by their GP
Type of Course: Part-time