A course if you're motivated by studio & group based exercise, love music, have natural rhythm and a positive personality.
Provider Focus Training
Qualification: Active IQ Level 2 Certificate in Fitness Instructing (Exercise to Music)
Category: Aerobic-Based Classes
Location: Birmingham, Maidstone, Romford, Wilmslow, Eastbourne
Duration: Varies
Schedule: Part-time

Course Introduction
With more people now choosing to participate in group exercise, this qualification will give you the latest practical skills and knowledge, allowing you to teach, safely and effectively, a fun group fitness session to music. This course is for students who want to become an Exercise to Music Instructor or who already teach classes and require a nationally recognised qualification.
Pre-requisities / Entry Requirements
Students must be aged 16 or over
Have an up-to-date CPR certificate
Additional Information
Exercising to music can actually make us workout more efficiently, and for longer. Find out more about how becoming an Exercise To Music Instructor. Click here.
Course Content
Unit 1 - Anatomy and Physiology
Unit 2 - Principles of Exercise Fitness and Health
Unit 3 - Customer service
Unit 4 - Health, Safety and Safeguarding
Unit 5 - Exercise to Music Programming
Unit 6 - Instructing exercise to music sessions
Course Options
Once you have booked your course we will send you your learning materials comprising manuals, workbooks, a DVD and your student guide. Your tutor will then contact you to help to plan your study, ensuring adequate preparation for your attendance days.
Dates will be agreed for coursework to be sent and marked, and telephone appointments will be made to allow tutors to give you regular feedback on the work that you submit. Once you have completed your home study work, and are fully prepared for your assessment, you will attend the three practical course days.
These fun and challenging days will allow you to practise your teaching skills using the latest moves and choreography, whilst receiving support and guidance from our tutors. Approximately six weeks later you will return, bringing two class participants for your one day practical assessment.
What Qualification Will I Get?
Active IQ Level 2 Certificate in Fitness Instructing (Exercise to Music).
20 REPS CPD points
Other Courses
Similar Courses
Train Fitness
Qualification: Central YMCA Qualification- GP & Exercise Referral
Location:
Essential for fitness professionals wanting to specialise in this sector, it provides the knowledge required.
Type of Course: Part-time
Health and Fitness Education
Qualification: L3 Special Populations Diploma
Location: , London, Manchester, York, Cardiff, Birmingham, Doncaster, Warrington
if you are looking to progress your career in the fitness industry, why not consider achieving the Special Populations Diploma?
Type of Course: Part-time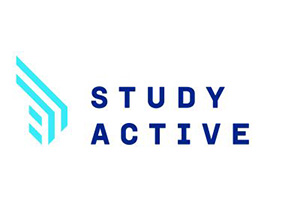 Study Active
Qualification: Active IQ Level 3 Diploma in Exercise Referral
Location:
This nationally recognised qualification enables successful candidates to work with patients referred for exercise by their GP
Type of Course: Part-time