A course for you to become an instructor of circuit training or increase your gym instructor skills
Provider Focus Training
Qualification: Certificate in Fitness Instructing (Circuit Class) (Level 2) from Central YMCA
Category: Conditioning-Based Classes
Location: Manchester, Birmingham, London
Duration: Two Day Workshop
Schedule: Day

Course Introduction
If you want to become an instructor of circuit training or increase your gym instructor skills, Focus Training's Circuit Training Course can give you a qualification that is nationally recognized.
This course is a two-day course plus assessment that goes over the course of 1 day with a range of courses that help you lead an effective and safe group circuit class.
Even if you are experienced in taking circuit classes you will learn valuable tips about how to improve your personal performance leading this form of group exercise, how to introduce new ideas including the use of training aids such as bands and weights.
Pre-requisities / Entry Requirements
Hold a Level 2 Gym Instructor or Exercise to Music qualification
Course Content
What will I learn?
Warm Up/ Cool Down principles
Physiology and anatomy
Exercise techniques for free weights
Flexibility and resisitance training
Cardio conditioning
Exercise prescription using hand weights/resistance bands
Risk factor screening
Teaching and communication skills
Exercise programme design principles
What Qualification Will I Get?
16 CPD points
Other Courses
Similar Courses
Health and Fitness Education
Qualification: YMCA Level 3 Certificate in Personal Training (inc Level 3 Nutrition)
Location: London, Doncaster, Birmingham, York, Manchester, Cardiff, Warrington, Dudley, Brighton, Nottingham, Durham, Bath, Preston
Want to become a qualified fitness instructor or personal trainer? Do you want to turn your passion for fitness into a career?
Type of Course: Part-time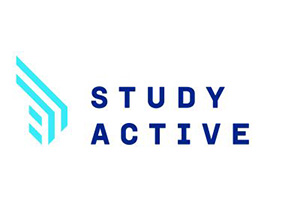 Study Active
Qualification: Active IQ Level 3 Award in Designing Pre & Post Natal Exercise Programmes
Location:
This nationally recognised qualification will see successful candidates qualify to design exercise programmes for PPN clients
Type of Course: Part-time
Train Fitness
Qualification: Central YMCA Qualification- GP & Exercise Referral
Location:
Essential for fitness professionals wanting to specialise in this sector, it provides the knowledge required.
Type of Course: Part-time