UK Personal Trainers By Towns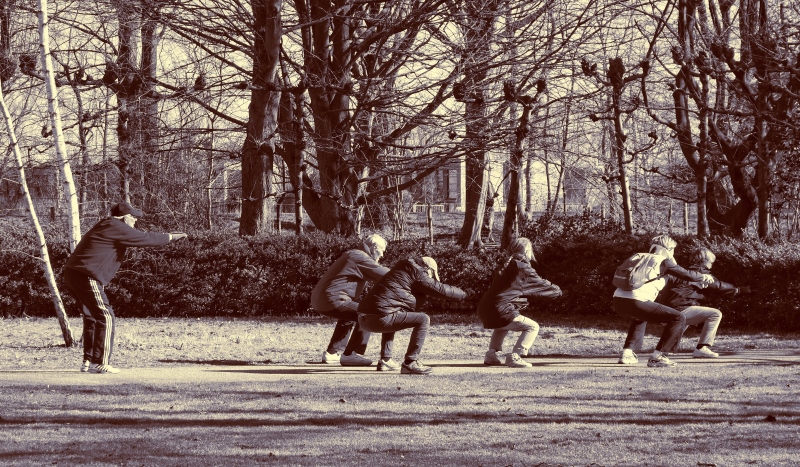 Looking to find a UK personal trainer that's the right fit for you? What about budget? Are they qualified to be helping you? Are they even insured? All this and more is assured with the NRPT.co.uk members.
The NRPT.co.uk has since 1999 been providing you with the easiest way to find out everything you need to know about personal training, trainers and even the providers of PT and fitness courses. Wherever you are in the UK we have probably got one of our members within a 25 mile radius of where you want to workout - and many of those trainers will want to come and help you discover just how fit you can be.
Become a Personal Trainer?
Just in case you've found us when you're actually looking to beomce a personal trainer, weve got information on dedicated personal training courses in your town, right across the UK. Simply find your town and we'll show you which personal training course providers offer courses online or in classroom.
Why Get A Personal Trainer?
Whether you want to get back to fitness after an injury, or get stronger to complete that fitness challenge, personal fitness trainers are there to help motivate and support you every step of the way.
Why not check out our quick links below to the most popular towns across the UK or simply search the site using the box to your right. WIth over 800 active members on our database, you are spoilt for choice.
Insurance & Qualifications
Whilst we vett every single member and ask for copies of their certificates, we always suggest you ask to see them when you first meet up. Any bonefide member will be only to happy to provide them. Usually they provide a folder with all their lead qualifications in, a copy of their current insurance and any other information you may require to see.
We always suggest you meet for the first time in a public place and if your nervous, why not also invite a friend along too. No bonefide trainer will mind and will certainly not be bothered by this.
To make your life simple, you can either choose to search for your town with the search box on the right, or you can use the links below that pick out the key UK towns :
Personal Trainers in your Town
A : Personal Trainers in Altrincham, Personal Trainers in Ashford, Personal Trainers in Aylesbury

B : Personal Trainers in Banbury, Personal Trainers in Barnsley, Personal Trainers in Basingstoke, Personal Trainers in Beaconsfield, Personal Trainers in Bromley, Personal Trainers in Bath, Personal Trainers in Bedford, Personal Trainers in Blackburn, Personal Trainers in Blackpool, Personal Trainers in Bournemouth, Personal Trainers in Bracknell

C : Personal Trainers in Cambridge, Personal Trainers in Carlisle, Personal Trainers in Chelmsford, Personal Trainers in Cheltenham, Personal Trainers in Chester, Personal Trainers in Colchester, Personal Trainers in Crawley, Personal Trainers in Croydon

D : Personal Trainers in Derby, Personal Trainers in Doncaster,Personal Trainers in Dover, Personal Trainers in Dundee

E : Personal Trainers in Eastbourne, Personal Trainers in Egham

G : Personal Trainers in Gloucester, Personal Trainers in Grimsby, Personal Trainers in Guildford

H : Personal Trainers in Hemel Hempstead, Personal Trainers in High Wycombe, Personal Trainers in Huddersfield, Personal Trainers in Hull

I : Personal Trainers in Inverness, Personal Trainers in Ipswich

K : Personal Trainers in Kingston Upon Thames

L : Personal Trainers in Lancaster, Personal Trainers in Leamington Spa, Personal Trainers in Lincoln

M : Personal Trainers in Marlow, Personal Trainers in Maidenhead, Personal Trainers in Merseyside, Personal Trainers in Middlesbrough, Personal Trainers in Milton Keynes

N : Personal Trainers in Newport, Personal Trainers in Northampton, Personal Trainers in Nottingham

O : Personal Trainers in Oxford

P : Personal Trainers in Perth, Personal Trainers in Peterborough, Personal Trainers in Plymouth, Personal Trainers in Portsmouth, Personal Trainers in Preston
R : Personal Trainers in Rugby
S : Personal Trainers in Sevenoaks, Personal Trainers in Slough, Personal Trainers in Stoke, Personal Trainers in Swansea, Personal Trainers in Swindon

T : Personal Trainers in Tonbridge, Personal Trainers in Torquay, Personal Trainers in Twickenham

W : Personal Trainers in Winchester, Personal Trainers in Wolverhampton, Personal Trainers in Worcester, Personal Trainers in Wrexham

Y : Personal Trainers in York