What Can I Do For You?
My ethos as a Personal Trainer is to find a way of making exercise add something to your life, not become a chore or seem to unacheivable to do.
It is important that whilst working on any stength, fitness or health goals, i ensure that your mental health, body image and relationship with food and exercise are all taken into consideration. Far too often exercise is used as a way of changing our bodies, or punishing ourselves for something we ate. I want to help you see that there are so many incredible benefits to exercise other than this; improved mood, increased energy, improved mental health, improved strength, being able to chase after your kids for longer, increased confidence, better mobility.
Studying dance at university i developed a poor body image and was sucked into diet culture and the dream of fitting into a certain beauty standard. After dieting, counting calories, exercising even when extremely tired because i could not face the guilt of missing a workout, i became miserable and ended up hating my body more. I eventually discovered intuitive eating and health at every size, and now coach others to understand there is more to life than trying to shrink yourself.
I have worked with a variety of clients including older adults, disabled adults, pregnant women, young adults, and those with no experience in fitness as well as those training for ultra marathons. With my experience, care and guidance, i will work alongside you and your body to help you acheive your goals and better your health.
What Are My Charges?
Prices start from £30.00 per session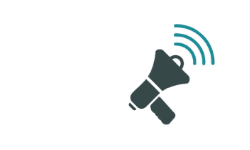 What Are My Qualifications?
Active IQ - Level 3 Certificate in Personal Training (QCF)
Active IQ - Level 2 Certificate in Fitness Instructing (QCF) (Gym)
YMCA Awards - Level 3 Adapting Exercise for Ante Natal & Post Natal Clients (QCF)
What Training Do I Specialise In?
Fitness Classes
Flexibility & Mobility
Kettlebell Training
Weightlifting
Stress Management
Pre & Post-Natal
Posture / Back Care
Functional Training
Testimonials
Jordan is a professional PT, I really enjoy our sessions, I feel, fitter, stronger and mentally better too. Her knowledge is fantastic and always giving great advice on how to look after myself, I love the mix of programmes she offers to suit me. I even join in on the group sessions via zoom, dance fit being a particular favourite. Would highly recommend. -Lauren
I've been having online personal training with Jord for a few months to get me into a good exercise routine and to help strengthen my back. She goes above and beyond, always researching so she can help as much as she can! She has an amazing work ethos, making me feel really at ease and not self conscious about what I'm eating etc! Would 100% recommend to anyone who is looking for a friendly, caring and knowledgeable PT! -Kelly
I never been one of those fitness fanatics... and still not. However, I was getting to the point even light walks were getting me out of breath! I needed to do something. The problem was I had no idea how to exercise. So, I went on my search for a PT. The problem is I kept encountering military-esq PT's, something that would never work for me! At the point of giving up I came in contact with Jordan, a breath of fresh air. Jordan approach is encouraging but within realistic boundaries for me. The journey has been transformative; increased energy, better shape and more self confidence. We worked through all the difficulties of lockdown (social distancing) and then virtually. Throughout these challenges the quality of the sessions have remained consistently high. If your considering doing it. Just contact Jordan. You won't regret it! -Craig
Where I Train
| | | | |
| --- | --- | --- | --- |
| In a Gym : | | Your Home : | |
Geographical Areas Covered
Stamford Hill, Bude
Wainhouse Corner, Bude