What Can I Do For You?
Do you want to re-discover higher energy levels and improve your health, happiness and fitness for the present as well as the months and years ahead? Results, not just workouts! I offer week long Programming designed to acheive your specific goals alongside 1 or 2 x face to face or Zoom workouts a week and of course Nutritional and Motivational review points as required to keep progress going.
The Wellness Inspired approach is totally individual and focused on strategies than engage from an enjoyment perspective, as well as from a sports science standpoint. I love to combine disciplines and movement to create Programs and training sessions that are firstly safe and secondly suitably challenging over time. Whilst I count runnning & cycling as my own Sports, I take Heart rate training sessions, Yoga, Pilates, Martial Arts, Boxing & strength and conditioning sessions to my training. Keeping the palette from which sessions and Programs are created, diverse, sometimes eclectic, but always part of a bigger plan to get where you, want to go, and enjoy the journey whilst you're doing it.
Understanding challenges and objectives, or sometimes lack of them is key in order to achieve progress. It might be that a kitchen cupboard re-stock is just as important as getting the right kind of workout scheduled a few days a week. I've been a Personal Trainer and Nutritional Advisor, working as Wellness Inspired, since early 2017 and consider one of the key strengths of my business this breadth of perception. Bringing the sometimes harder to discern difficulties to the fore, in order to move forwards. Read more about my approach at: www.wellness-inspired.com, where there are some Testimonials from Clients, past and present. Please get in touch if you like the idea of getting fit, & working with a trainer who will encourage and work with you every step of the way. CONTACT Kate@wellness-inspired.com
What Are My Charges?
Prices start from £55.00 per session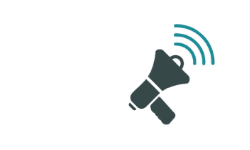 FREE initial Trial session
Initial 6 Week training bundle including results just £299
What Are My Qualifications?
Active IQ - Level 3 Certificate in Personal Training (QCF)
What Training Do I Specialise In?
Core Conditioning
Functional Training
Nutrition & Weight Management
Kettlebell Training
Run / Walk / Cycle
Flexibility & Mobility
Speed, Agility, Quickness
Strength Training / Conditioning
Group Fitness
Stress Management
Testimonials
www.wellness-inspired.com/testimonials
Where I Train
| | | | |
| --- | --- | --- | --- |
| Your Home : | | Park/Outdoor : | |
Equipment
Free Weights,
Kettle Bells,
TRX equipment and elastics,
Gym ball, bench, roll mats,
HIIT timer app, a good playlist (bluetooth speaker!) foam rollers.
Spin Bike, Rowing machine and Strava. (Online only)
Geographical Areas Covered