What Can I Do For You?
Aches, pains, stressed out, lack flexibility, want to get fitter/ lose weight? Perhaps the idea of working out sends shivers down your spine or brings up bad memories.
Any of the above sound like you? I believe fitness and health can and should be enjoyed by everyone it is just finding the right fit for you and that's where I can help. I am a fully qualified Personal Trainer and Sports Masseuse specialising in improving movement, posture and mobility. I have over 5 years' experience working with a wide range of clients' from elite sportsmen and women to those purely wanting to improve their mobility and basic fitness, being able to fit back in their old clothes and perform daily tasks with ease.
Every client matters to me and I strive to make every client feel comfortable and enjoy training with me. I'm not the military drill kind of trainer and exercise isn't something that should be dreaded or put you in days of pain but instead enhance and add something to your life.
No matter what your goal I make it my goal to do everything to get you there and enjoy the journey. Health and fitness is so much more than the workout and I pride myself on providing you expert guidance and support outside the session to help you learn and keep motivated to gain the most from your plan.
I will individually assess your needs and tailor make each program specific to you, your goals and any problem or target areas you may have. Every package includes home workouts, nutrition plans and quick daily stretch/mobility sessions designed to fit specific to you and your lifestyle. You do not need any experience/minimum level of fitness just a want to change and I will provide you with all the tools necessarily to do so, whilst making it fun and enjoyable I promise!
Alongside Personal Training I am also qualified as a Sports Therapist/Masseuse and FRC Mobility Specialist and find the training and massage techniques together brings excellent results for clients, particularly in those suffering with injury, back pain, lack of mobility/flexibility and poor posture. I have all my own portable fitness equipment and massage table helping to fit into your schedule and no traffic or busy gyms for you to worry about!
If you are still on the fence or unsure then why not take advantage of my free initial consulation before you make up your mind - no ties or catchs here just a chance to see if its the right fit for you :)
What Are My Charges?
Prices start from £50.00 per session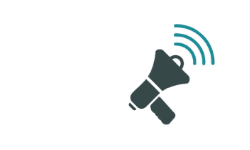 *Free Initial Consultation (1 hour)*
*Train with a friend/partner for only £15 extra*
*Discount available for those booking 2+ sessions/week*
What Are My Qualifications?
Premier - Diploma in Fitness Training & Sports Therapy (Level 3)
B.Sc. (Hons) Sports Therapy
Premier - Certificate in Emergency First Aid
Premier - Diploma in Health & Fitness (Level 2)
What Training Do I Specialise In?
Sports / Massage Therapy
Functional Training
Sports Injury
Toning
Weight Loss
Posture / Back Care
Core Conditioning
Nutrition & Weight Management
Flexibility & Mobility
Body Sculpting
Testimonials
Gemma
Goal: Weight Loss
The idea of using a personal trainer to achieve my goals on weight and fitness filled me with trepidation. Not being a fan of the gym and always being pushed for time meant that trying to fit any exercise around my busy work and home life seemed impossible. Sinead has completely altered the way I view exercise, she makes each session different and interesting. She takes time to understand my goals and so I can realistically achieve them over time. She is a wealth of nutritional information and a genuinely nice person who has helped me view exercise and healthy eating not as a chore but as something to work into my lifestyle. I never thought I would say this but I actually miss my training sessions when I have been away and really benefit from the 1-1 training and encouragement that is only achieveable from a PT.
Ben, Junior Commonwealth gold medallist
Goal: Strength & Conditioning for Fencing
My fencing coach told me that I needed to build up the power in my legs and improve my speed, agility and balance. I have been working with Sinead since March and she has really helped me with these goals.
On recent re-testing during the National Talent Programme, I had improved a lot on my scores last year and was able to achieve the high standards required. I also won a gold medal in the Junior/Cadet Commonwealth competition in South Africa recently when fencing for the England Cadet team and have been very successful in other national competitions.
Sinead gives me a planned and structured programme of challenging workouts each week and provides me with clear guidance on injury prevention which is very important to me. I am very grateful for the support and advice which Sinead gives to help me towards further achievements and success in my sport.
Paul
Goal: Shoulder mobility & strength
I had a serious injury to my shoulder and after various treatments elsewhere I had resigned myself to the fact that it would never get better. I came across Sinead at my local gym and was told that she could help.
After explaining the injury Sinead came up with a series of targeted exercises which she assured me would get my shoulder and arm functioning again. I must admit I was skeptical. Three months on and my arm was back to normal working order. I will be eternally grateful to Sinead for all her help. She is very professional, has an excellent knowledge of anatomy, is great fun, and is a really nice person. I would not hesitate to recommend her if you have an injury or just want to get fit and need motivation.
Magda
Goal: Confidence and Weight Loss
I started training with Sinead in 2015.
Sinead is an
extremely professional and easy person to get on with. She
provided abundant positivity and a belief that I can do anything. I must say she changed me and my perspective towards exercise. Now I go regularly to the gym
and I absolutely love it. I can't live without exercise anymore. Thank you Sinead. That's thanks to you.
Where I Train
| | |
| --- | --- |
| Your Home : | |
Equipment
BOSU balance ball, kettlebells, weights and resistance bands
Geographical Areas Covered
Witney
Wootton, Woodstock
Bicester
Southcombe, Chipping Norton
Taynton, Burford