Massage & Therapy Courses
Do you know much about sports therapy and massage therapy courses? Are you looking to expand the work you are doing as a personal trainer? Whether you are interested in sports injury or sports massage, check out the following further learning courses.

Often having a backround knowledge of sports therapy can give you that edge. If your clients are needing more specialized attention, sports therapy can aid with the bumps and aches their previous training has given them.
Latest Courses
« Hide Filters

Check out our filters!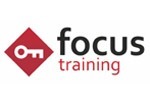 Focus Training
Qualification: Active IQ Level 3 Certificate in Sports Massage (soft tissue therapy)
Location: Manchester (David Lloyd, Trafford Park)
Learn how to get a client back to full fitness following injury or muscular pain from intense exercise.
Type of Course: Part-time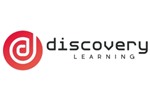 Discovery Learning
Qualification: Active IQ Certificate in Sports Massage Therapy
Location: London, Manchester, Portsmouth
Get the knowledge, understanding and skills to work in an unsupervised capacity as a sports massage practitioner.
Type of Course: Part-time
Want to Add Your Course Here?
Please go to our new network advertising portal thehealthfinderdigital.com.
There you can sign up to add your course(s) to our network.