Career Development Courses
Are you looking for Career Development courses and business courses to help to further your learning and understanding? From career development courses like Tutor Training through to Management based courses offered by the UK's leading training companies.

So if you want to follow a career in fitness management and work in your own club, the right training is important as are the right career development courses. For more information check the courses below :
Latest Courses
« Hide Filters

Check out our filters!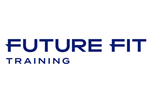 Future Fit Training
Qualification: Building for Fitness Professionals
Location:
Why not go from being just a qualified personal trainer to being a successful fitness professional with a profitable business?
Type of Course: Part-time
Want to Add Your Course Here?
Please go to our new network advertising portal thehealthfinderdigital.com.
There you can sign up to add your course(s) to our network.