Fitness Instructor Jobs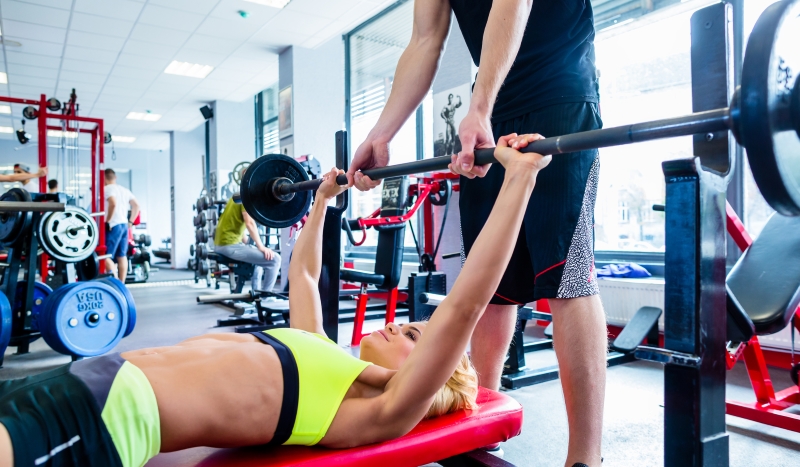 Want to help clients with their workouts by showing them how to use equipment properly? Like working in the gym or studio environment? Then becoming a fitness instructor could be the job for you.
How do you find fitness instructor jobs online? This is a popular field, and with growing numbers of people wanting to find a range of fitness or exercise related jobs, getting the right qualifications and experience are increasingly important.
What's Required for a Fitness Instructor?
If you're thinking about working as a fitness instructor, unfortunately it's not about you keeping fit and spending all your time training. Good fitness instructors are out there helping clients, keeping the gym clean and helping where helping's needed.
Some of the things you may be required to do include :
Demonstrate the correct way to use exercise equipment
Monitor the misuse of equipment
Ensure the gym is clean and free of health and safety hazards
Help deliver exercise classes and workshops
Support personal trainer in developing personal exercise and diet plans
What Jobs Suit Your Qualifications?
Apart from trainee or assistant positions, almost all fitness and exercise jobs involve some kind of qualification. These can be quite specific, and depending on the position, the training can be extensive - for example, physiotherapists train for at least three years in order to obtain a degree approved by the Health Professions Council (HPC).
Of course, not all training is so extensive, and the training for many positions can be undertaken part time while working. For example, training to work as an instructor, whether as a general fitness instructor, or in a more specialized area such as yoga or Pilates, can be done part time.
There are also some positions where you can start working in the field without qualifications in order to get your foot in the door - these would include Leisure Centre Assistant and Physiotherapy Assistant.
These types of position are also a good way to bolster your CV while completing your training, increasing your chances of finding a good position once your training is complete.
Although this is a fun field to work in, it's worth remembering that the pay isn't particularly high, and the hours can be unpredictable - there's a lot of part time or shift work, as you have to be available when people are ready to work out - usually evenings and weekends.