Go from Level 2 Gym Instructor to Personal Trainer in just 4 weeks.
Provider Focus Training
Qualification: Active IQ Diploma in Fitness Instructing and Personal Training
Category: Personal Training
Location: Manchester (David Lloyd, Trafford Park)
Duration: 4 weeks
Schedule: Full-time

Course Introduction
This Level 3 course will equip you to work with a diverse range of clients, helping them to meet their fitness goals either in a gym ernvironment or by starting your own Personal Training business.
The course is delivered to students attending our Focus Training Centre full-time for 14 days over a four-week period .
Pre-requisities / Entry Requirements
Students must hold a Level 2 Fitness Instructor qualification. If you do not already have this we can arrange to add it to your Personal Trainer course package.
Students must be aged 16 or over
Course Content
The course is structured into three areas:
Advanced Instructing Skills
Nutritional Advisor
Advanced Client Appraisal
Regular monitoring and assessment is the driving force of any fitness programme. It is essential that you, have a sound understanding of a range of lifestyle and fitness benchmarking and analysis techniques as part of the service you offer to clients.
What Qualification Will I Get?
Active IQ Level 3 Diploma in Fitness Instructing and Personal Training.
Other Courses
Similar Courses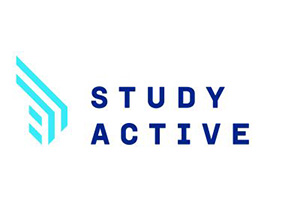 Study Active
Qualification: Active IQ Level 3 Award in Designing Pre & Post Natal Exercise Programmes
Location:
This nationally recognised qualification will see successful candidates qualify to design exercise programmes for PPN clients
Type of Course: Part-time
Train Fitness
Qualification: Central YMCA Qualification- GP & Exercise Referral
Location:
Essential for fitness professionals wanting to specialise in this sector, it provides the knowledge required.
Type of Course: Part-time
Health and Fitness Education
Qualification: YMCA Awards Level 3 Diploma in Exercise Referral
Location: , London, Cardiff, Birmingham, Manchester, Doncaster, York, Warrington
Anyone who wishes to work with clients with specific controlled medical conditions should look at this course.
Type of Course: Part-time