With this specialisation, becoming the go-to expert on golf conditioning isn't a long shot.
Provider Premier Global NASM
Qualification: Golf Fitness Specialisation (NASM-GFS)
Category: Specialist Courses
Duration: Complete within 1 year
Schedule: Part-time

Course Introduction
Developed to provide the knowledge and skills to help clients improve overall golf performance and corrective exercise strategies that help address injuries, the NASM Golf Fitness Specialisation (GFS) course focuses on improving golf performance through five different areas of exercise and fitness training.
While golf may be a low impact sport, injuries still occur due to the repetitive motions that players perform day in and day out. Now, you can drive golf fitness farther by learning about the biomechanics of the golf swing as well as how to develop adaptations necessary for swinging a club, including golf specific strength and flexibility. You'll also learn fitness assessments specific to the sport of golf.
Pre-requisities / Entry Requirements
We recommend that you have at least a Level 3 Diploma in Fitness Instructing and Personal Training, an NASM-CPT qualification or a high level of working knowledge of the fitness industry.
Additional Information
The Golf Fitness Specialisation includes:
Online Course
Downloadable Course Manual
Downloadable Programme Manual
Narrated Flash Presentations
Online Chapter Quizzes
Exercise Library
Final Online Exam
Course Content
With the NASM Golf Fitness Specialisation learn how to:
Teach clients how to lower scores and prevent golf-related injuries
Perform both golf-specific and health-related fitness assessments
Show clients how to improve head speed, bolster driving distance, and reduce the chance of lower-back injuries
Implement integrated training approaches that are specific to golf into your normal exercise routines
What Qualification Will I Get?
Level 4 equivalent qualification
9 CIMSPA Developmental CPD points
Other Courses
Similar Courses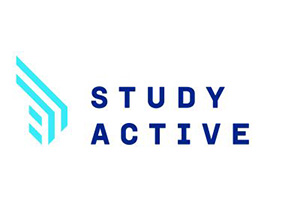 Study Active
Qualification: REPs Level 3 Certificate in Personal Training
Location:
Flexible, online, blended learning. Ongoing start dates NATIONWIDE.
Type of Course: Full-time
Vision Fitness Academy
Qualification: VFA Elite Personal Trainer
Location:
Make the best start to your new career with our top qualification, giving you the greatest earning potential from day one.
Type of Course: Part-time