This course will teach you the training techniques employed by boxers- adding to your skills and expertise.
Provider Focus Training
Qualification: Certificate in PURE Padwork
Category: Conditioning-Based Classes
Location: Manchester, Birmingham, London
Duration: One day workshop
Schedule: Day

Course Introduction
The use of boxing techniques to hone fitness and stamina is becoming increasingly widespread and is popular with both men and women. A highly skilled sport in itself, bringing boxing into the wider community requires a level of understanding and knowledge to make it safe for all. This workshop covers fitness training techniques employed by boxers and explains the punching techniques to be used on punch bags and focus pads.
Pre-requisities / Entry Requirements
Must hold a Level 2 Gym Instructor or Exercise to Music qualification
Course Content
What will I learn?
The 4 main punches
The stance
How to choose the right equipment
How to use mitts and pads effectively
How to incorporate techniques into a training programme
How to utilise new skills in a class format for beginners to advanced clients
What Qualification Will I Get?
8 CPD points
Other Courses
Similar Courses
Train Fitness
Qualification: Central YMCA Qualification- GP & Exercise Referral
Location:
Essential for fitness professionals wanting to specialise in this sector, it provides the knowledge required.
Type of Course: Part-time
Health and Fitness Education
Qualification: L3 Special Populations Diploma
Location: , London, Manchester, York, Cardiff, Birmingham, Doncaster, Warrington
if you are looking to progress your career in the fitness industry, why not consider achieving the Special Populations Diploma?
Type of Course: Part-time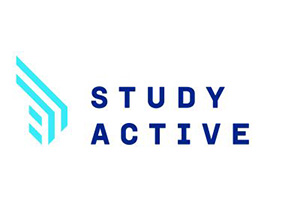 Study Active
Qualification: Active IQ Level 3 Award in Designing Pre & Post Natal Exercise Programmes
Location:
This nationally recognised qualification will see successful candidates qualify to design exercise programmes for PPN clients
Type of Course: Part-time