Stand out from the crowd as a Personal Trainer with extra credentials.
Provider Focus Training
Qualification: Level 3 Master Personal Training Diploma
Category: Personal Training
Location: London, Chester, Birmingham, Leeds, Manchester, York, Romford, Maidstone, Liverpool, Brighton
Duration: To be agreed with tutors
Schedule: Part-time

Course Introduction
Personal Trainers who aspire to become the best in the business need to demonstrate that they have a greater breadth and depth of knowledge than their contemporaries. This is a unique qualification developed by Focus Training to give you the competitive edge.
Pre-requisities / Entry Requirements
Students must hold a Level 2 Certificate in Fitness Instructing. qualification If you do not already have this we can arrange to add it to your Personal Trainer Diploma course package.
Students must be aged 16 or over
Course Content
Module 1
Advanced Instructing Skills
Module 2
Nutrition & Weight Management
Module 3
Advanced Client Appraisal
Module 4
Pt Toolkit
Module 5
Business Skills
What Qualification Will I Get?
Master Personal Training Diploma
Active IQ Level 3 Diploma in Personal Training and Business Skills for Fitness Professionals
Focus Training Pure Series 'PT Toolkit' Certificate
36 REPs CPD points
Other Courses
Similar Courses
Health and Fitness Education
Qualification: YMCA Level 3 Personal Trainer Diploma
Location: London, Cardiff, Manchester, Birmingham, Doncaster, York, Warrington, Bath, Brighton, Dudley, Nottingham, Preston
If you are looking to become a fully qualified Personal Trainer, look no further! The Personal Trainer Diploma is what you need.
Type of Course: Part-time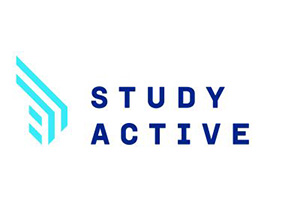 Study Active
Qualification: Active IQ Level 3 Diploma in Exercise Referral
Location:
This nationally recognised qualification enables successful candidates to work with patients referred for exercise by their GP
Type of Course: Part-time
European Institute of Fitness
Qualification: Active IQ Personal Trainer Award + ACSM Fitness and Nutrition Coach + ILM Fitness Business
Location: Pontypridd
A new kind of personal trainer course. Become the very best with our Master Trainer PT Course.
Type of Course: Full-time