Personal training is a career choice requiring both considerable knowledge of the body and how it works.
Provider Premier Global NASM
Qualification: Certificate in Personal Training
Category: Personal Training
Location: London, Bristol, Sheffield, Bournemouth, Guildford, Manchester, Crawley, Cambridge, Liverpool, Milton Keynes, Birmingham, Carlisle, Reading, Oxford, Bath, Windsor, Colchester, Leeds, Solihull, Glasgow, Nottingham, Newcastle, Exeter, Watford, Cardiff, Edinburgh, Southampton, Brighton, Dartford
Duration: 6-12 weeks
Schedule: Part-time

Course Introduction
This PT programme has been developed over 25 years to meet these requirements and to open the door for you to this truly unique and rewarding occupation. On successful completion of this course, you will be qualified to join CIMSPA as a Level 3 Personal Trainer.
During your studies toward the Level 3 Certificate in Personal Training, Premier is also proud to offer you the opportunity to gain the Level 2 Award in Working with Communities to Promote and Support Active Healthy Lifestyles. This unique qualification will give you an insight into how to identify community health needs and how to engage with other healthcare providers in supporting community-based physical activity and healthy living.
Pre-requisities / Entry Requirements
You will need a Certificate in Fitness Instructing or another suitable level 2 qualification to attend the course. Students must be at least 16 years old with a reasonable level of fitness as well as reading, writing and numeracy skills.
Additional Information
Assessment
Includes practical assessments, multiple choice theory exams and a number of worksheets.
Course Content
Introduction to PT
Advanced anatomy and physiology
Health and fitness appraisal
Dynamic fitness testing for power, muscular strength, endurance and flexibility
Core training, and programme design for hypertrophy, strength, power and aerobic fitness
Integration of functional training options
Nutritional advice for physical activity including pre/ post exercise nutrition and weight management
Personal training outside the gym
Course Options
Length and Format of Course
Full-time (weekday attendance): 5 days of live, face-to-face training, with structured home study via our interactive digital platform over 3 weeks.
Part-time (weekend attendance): 5 days of live, face-to-face training over 2-3 weekends (Saturday & Sunday), with structured home study via our interactive digital platform.
What Qualification Will I Get?
Level 3 Certificate in Personal Training (accredited by Active IQ)
Other Courses
Similar Courses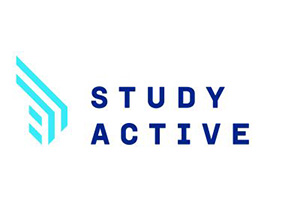 Study Active
Qualification: CIMSPA & REPs Level 3 Diploma in Gym Instructing & Personal Training
Location:
Flexible, online, blended learning. Ongoing start dates NATIONWIDE.
Type of Course: Part-time