Become a Qualified Gym Instructor with Focus Training
Provider Focus Training
Qualification: Active IQ Level 2 Certificate in Fitness Instructing (Gym)
Category: Gym Instructor
Location: Birmingham (David Lloyd), Brighton, Manchester, Chester, Leeds, Glasgow, Liverpool, London, Romford, York, Enfield
Duration: Home Study + Three Practical Course Days
Schedule: Part-time

Course Introduction
Just starting out? Then this course is for you. Being a Gym Instructor involves guiding clients through their programmes and in the use of equipment, but it is so much more than that…you are a trainer, an advisor, a supervisor and a motivator all rolled into one, most of all you must generate an upbeat and positive environment in the gym. So, if you are personally committed to achieving health and fitness goals and believe that you can encourage and inspire others to follow the same path, then you have what it takes to be a successful fitness Instructor.
Pre-requisities / Entry Requirements
Students must be 16 or over
Additional Information
Do you have what it takes to become a fitness professional? Find out.
See yourself doing something different with your qualification? Take a look at a few jobs to get excited about. Click here.
Course Content
Unit 1
Anatomy and Physiology
Unit 2
Principles of Exercise Fitness and Health
Unit 3
Customer service
Unit 4
Health, Safety and Safeguarding
Unit 5
Gym Programming
Unit 6
Instructing gym based exercise
What Qualification Will I Get?
Active IQ Level 2 Certificate in Fitness Instructing (Gym).
20 REPs CPD points
Other Courses
Similar Courses
Health and Fitness Education
Qualification: YMCA Level 3 Personal Trainer Diploma
Location: London, Cardiff, Manchester, Birmingham, Doncaster, York, Warrington, Bath, Brighton, Dudley, Nottingham, Preston
If you are looking to become a fully qualified Personal Trainer, look no further! The Personal Trainer Diploma is what you need.
Type of Course: Part-time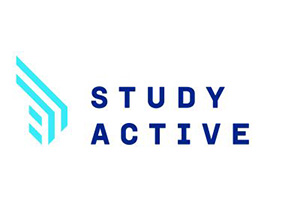 Study Active
Qualification: REPs Level 3 Certificate in Personal Training
Location:
Flexible, online, blended learning. Ongoing start dates NATIONWIDE.
Type of Course: Full-time
Train Fitness
Qualification: YMCA Awards Level 3 Certificate in Personal Training
Location: London, Manchester, Birmingham, Glasgow, Edinburgh, Bristol, Leeds, Ipswich, Newcastle
For a career as a personal trainer, our Level 3 CYQ Trainer Course will get you started in the industry!
Type of Course: Full-time