YMCAFit Personal Trainer Course
Helping you to be your best is the YMCA fit priority. They train you for a longstanding career, not just to pass a test. We are constantly investing in this world-class training to continually make us better and always relevant for the fitness industry today. The YMCAfit believe that everyone should have access to the health benefits of regular physical activity and our graduates are helping to make this happen.
Similar Courses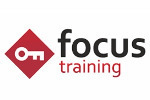 Focus Training
Qualification: CYQ Level 3 Certificate in Instructing Outdoor Fitness
Location: Birmingham, Romford, Manchester, Chester, Enfield, London
Use the outdoor to create flexible, exciting regimes for people outside of a gym.
Type of Course: Part-time
Train Fitness
Qualification: Central YMCA Qualification- GP & Exercise Referral
Location:
Essential for fitness professionals wanting to specialise in this sector, it provides the knowledge required.
Type of Course: Part-time
Health and Fitness Education
Qualification: YMCA Level 3 Certificate in Personal Training (inc Level 3 Nutrition)
Location: London, Doncaster, Birmingham, York, Manchester, Cardiff, Warrington, Dudley, Brighton, Nottingham, Durham, Bath, Preston
Want to become a qualified fitness instructor or personal trainer? Do you want to turn your passion for fitness into a career?
Type of Course: Part-time