YMCAFit Personal Trainer Course
Helping you to be your best is the YMCA fit priority. They train you for a longstanding career, not just to pass a test. We are constantly investing in this world-class training to continually make us better and always relevant for the fitness industry today. The YMCAfit believe that everyone should have access to the health benefits of regular physical activity and our graduates are helping to make this happen.
Similar Courses
Health and Fitness Education
Qualification: CYQ Level 3 Diploma in Teaching Yoga
Location: , Cardiff, Birmingham, Manchester, York, Doncaster, London, Warrington, Bath, Brighton, Dudley, Nottingham, Preston
Internationally recognised Yoga Teaching Qualification.
Type of Course: Part-time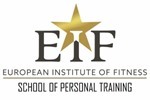 European Institute of Fitness
Qualification: Active IQ Personal Trainer Award + ACSM Fitness and Nutrition Coach + ILM Fitness Business
Location: Pontypridd
A new kind of personal trainer course. Become the very best with our Master Trainer PT Course.
Type of Course: Full-time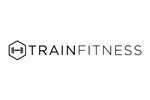 Train Fitness
Qualification: YMCA Awards Level 3 Certificate in Personal Training
Location: London, Manchester, Birmingham, Glasgow, Edinburgh, Bristol, Leeds, Ipswich, Newcastle
For a career as a personal trainer, our Level 3 CYQ Trainer Course will get you started in the industry!
Type of Course: Full-time