YMCAfit Personal Trainer Course
With YMCAfit's internationally recognised personal training courses, you'll learn from some of most respected tutors in the UK, in a way that suits you.
>> Advanced Diploma in Personal Training
YMCAfit's Advanced Diploma in Personal Training can be completed in just seven weeks, making it the perfect choice for those keen to hit the ground running as early as possible. It's also been designed with busy schedules in mind, so, if you can't commit to the full-time option, we also offer a modular route to fit around your work or family commitments.
We know how important it is for you to see a return on your investment as soon as possible, which is why we've developed an industry-leading seven modules in seven weeks express course.
This may be our quickest course to date, but, far from sacrificing quality for speed, the Advanced Diploma maintains YMCAfit's enviable levels of quality, further enhanced with the presence of industry experts, on hand to deliver each module.
Just a few of the benefits of taking this course:
Access to first-class eLearning resources
0% finance available - spread the cost with interest free monthly payments
Access to specialised personal training software
Unparalleled student support to help you for the whole course
Flexible learning methods & time frames to suit your lifestyle needs
Access to discounted equipment
» Fitness Instructor Qualifications
In addition to the Advanced Diploma, we also offer alternative routes to starting your career in fitness including Gym Instructor, Exercise to Music, Diploma in Teaching Yoga and STOTT PILATES®
Once qualified, you can also choose from an unrivalled portfolio of CPD and specialist courses to boost your skills and enhance your earning potential.
Why choose YMCAfit?
Helping YOU be your best is our top priority. We'll train you for a longstanding career, not just to pass a test. We are constantly investing in this world-class training to continually make us better and always relevant for the fitness industry today - that's why 97% of students would recommend us. As a charity, we truly believe that everyone should have access to the health benefits of regular physical activity and our graduates are helping to make this happen.
We've trained more than 100,000 instructors and now, almost every gym in the country has a YMCA qualified staff member. We have 31 years in the game and our ever-expanding team of Tutors, Trainers and Customer Support staff keep us current, so we can continue delivering world-class services.
Similar Courses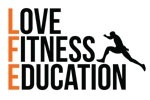 Love Fitness Education
Qualification: CYQ
Location: London
Designed for beginners, this course enables you to become a fully qualified Personal Trainer in as little as 6 weeks.
Type of Course: Full-time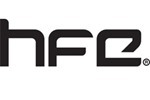 Health and Fitness Education
Qualification: YMCA Awards Level 3 Diploma in Exercise Referral
Location: , London, Cardiff, Birmingham, Manchester, Doncaster, York, Warrington
Anyone who wishes to work with clients with specific controlled medical conditions should look at this course.
Type of Course: Part-time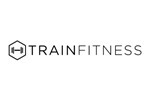 Train Fitness
Qualification: Level 3 Diploma in Teaching Yoga
Location:
The nationally recognised qualification for Yoga teachers within the fitness industry.
Type of Course: Part-time