Marketing for Personal Trainers to Get Clients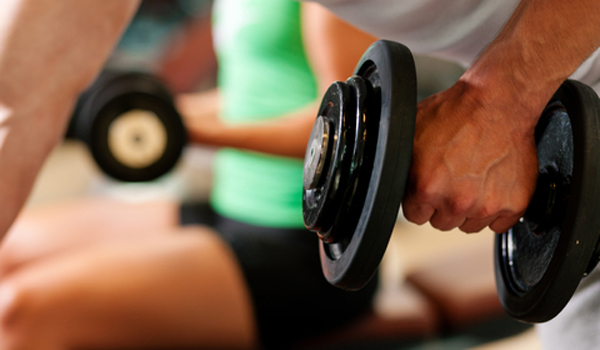 You've decided to break out on your own and want to starting earning from new clients. Know the best marketing for personal trainers that will ensure you get clients - and fast? Read our guide...
If you really want to run your own business, then this Marketing for Personal Trainers guide should help you see the simplest and easiest routes to get yourself new clients.
Below, we're give you some great ideas that are easy and quick to get started on, plus advertising with the NRPT.co.uk is also a great start!
Personal Trainer Directories
They are not all the same! Beware of new directories claiming to have hundreds of thousands of enquiries each month - there aren't that many people looking for PT's!!
Personal training directories provide a unique way for personal trainers to advertise to a wide or local area for new clients. Trainers can display all their qualifications, some background and also their experience on a profile (or webpage).
Potential new clients use the NRPT.co.uk to search for a trainer near them and browse the selection to find a personal trainer to suit them. The NRPT.co.uk is in a league of it's own as we have been online since 1999 and we check ALL trainers qualifications and insurance.
Word of Mouth
One of the best ways to get 'hot' leads - referrals! Helping your current personal training clients to achieve their goals will bring you more clients! Why? Because their friends will see the results and want you to be their personal trainer too to help them reach their goals.
Leaflets - Door to Door
Door to door leafleting is another method of acquiring new personal training clients. Personal trainers can drop leaflets through doors containing information about themselves, services and any special personal training offers they have going on. Leafleting allow a personal trainer to target a specific localised area to get new personal training clients.
Choose your streets wisely to save yourself heaps of time and wasted 'posting'. You can't always stereotype the public, but you can make informed guesses on who's got £50 a week that they may want to spend on a PT!
Telephone Directory?
Unbelievably even in this day and age, telephone directories can still be a good source of leads. Personal trainers can advertise in local telephone directories and like leafleting it allows personal trainers to target specific areas that they are able to cover.
Make sure you take out at least a quarter page add for your personal training company to make sure it stands out from the other personal trainers in the telephone directory.
The Local Gym?
If you are a personal trainer at a gym, why not try walking round the gym and telling the members about your personal training services. You will find that members will come up to you to ask your advice, this is a great opportunity to tell them you are a personal trainer and see if they want any training.
Social Networking Sites
Personal trainers should sign up to a social networking site to advertise their services to their friends and family. Get your friends to tell their friends that you are a personal trainer on their status to help spread the word of your personal training business.
In Summary
Put the legwork in. Do NOT rely on any one single route to attract new business as it won't be enough. Combine different options and always look to keep a ptrack on what works and what doesn't.
It will be hard work in the beginning, but once you have a core of dedicated clients, you'll statr to get referrals by word of mouth - especially if you're good!