3 Great Treadmills for Running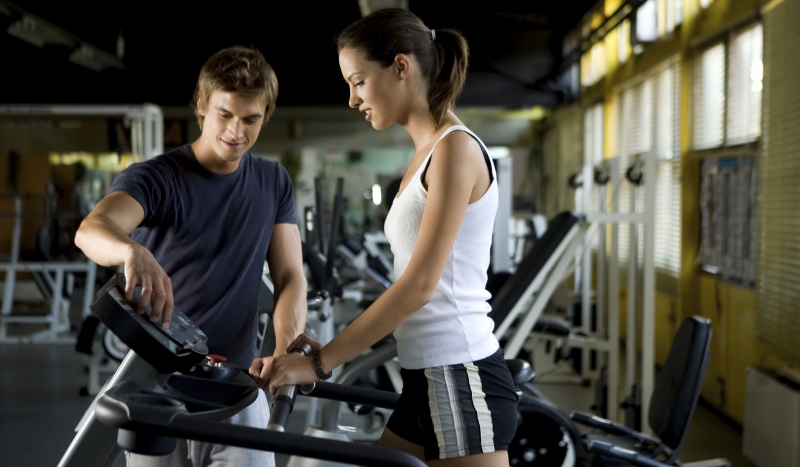 Running in the rain can be a drag, even dangerous! Why slip and slide your way to health when you can jog in the privacy and security of your own home.
These three treadmills are ideal for burning those calories, improving your cardiovascular system, and reducing your stress levels. Sedentary jobs are the worst, and just a good run on a treadmill can make you feel better, more alive, and happier, too! Treadmills are available in a range of prices and features. Here are three:
Sole F63 Treadmill
The F63 treadmill has been reviewed as "Simply the best quality treadmill in its price range" by numerous consumer resources and magazines. SOLE has earned the reputation of building quality treadmills using the best components, the F63 holds true to this even at a lower price.

The strong, 3.0 Continuous Duty CHP motor delivers challenging speeds up to 12 mph and inclines up to 15%. And when not in use, the treadmill deck safely locks into place, 100% secured. Run up to six preset programs including, cardio training and fat burning specific programs. Other safety features include a large stop switch, starts from only 1.0 mph and low-profile running hood. Additional features include cooling fans and speed and incline controls on the arm rests.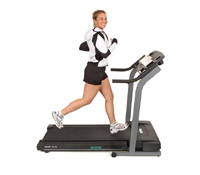 Technogym Run Forma Treadmill
Complete with a Training Link and Training App, this Run Forma treadmill from Technogym makes it easier than ever before to keep track of your performance while accessing your favourite content. Closer to the ground for a more stable ride and easier access, this serenely quiet treadmill has been designed to replicate the experience of running on grass, with damping that is reactive without being too stiff.
By connecting your iPad via the Bluetooth Forma Training Link, the Forma Training App allows you to listen to music, watch videos and browse bookmarks while transmitting information such as heart rate to your online Technogym account in order to keep a constantly updated training diary.
A built-in MyTrainer service offers personalised workout plans tailored to the goals you set for yourself, whether you want to lose weight or improve your physical condition.
Accessible from a number of different accounts, the Forma Training app also allows family and friends to manage their own content and data while sharing the same iPad.
Life Fitness Club Series Treadmill
Club Series Treadmill For some, the words "home" and "workout" don't naturally go together. If you desire a gym-like experience from the comfort and convenience of home, on a piece of machinery that rivals anything found in the world's finest health clubs, try the home version of our high-end commercial model.
Once you're on one, it won't feel like home anymore. Select a model for more details Club Series Treadmill Derived from our best-selling health club model to provide the most advanced programs and the ultimate in workout variety