What Can I Do For You?
Finding a PT is a bit like a dating game. This might even be your first foray into online dating and you are feeling a little nervous and apprehensive - but don't worry!
Every PT on this site is qualified and insured and almost all will promise you they can help you:
Lose weight
Get fit & healthy
Build / tone muscle
Look and feel better

So what else should you look for?
Well the short answer, to get the results you want from a packed, equally qualified field, is to find somebody you relate to, get on with and trust.
Why?
Well it is likely you will be spending a good deal of time with your Personal Trainer so why not make that time enjoyable as well as productive. Ultimately though it's about motivation. You will give your all and are less likely to waiver if you have a natural trusted motivator at your side.
So how should you choose?
Start with some background research, look at their website (particularly the bit about them), testimonials, their social media and you may get a feel as to whether they might be a good fit. Often though the best way is to speak to them or even better meet them on a no obligation basis. This is why I offer both and like to spend a good hour at what I call a 'discovery meeting' with potential clients. It's an opportunity for me to find out about your goals and for you to get to know me and my unique approach.
So a bit about me
I've purposely left this bit to last, mainly because my passion is helping people, so I wanted to help you with some 'selection' advice right from the start. Also my website is purposely very detailed and by blogs are written by me and convey my personality, approach and free advice (unlike many there are no self promoting semi naked pictures!).
Hopefully you are getting a sense about the person I am. While I have 20 years fitness experience I come from a professional city background so am passionate about excellent client care, hard work and the importance of a tailored approach. But more importantly I am personally familiar with many of the barriers that life throws up (work and family commitments, finding time and energy etc) but crucially I am adept at working with clients and finding solutions!
I have a no-nonsense and simple approach to health and fitness. I don't believe in fads but creating positive healthy habits and supporting you to deliver your goals and make positive long term change.
So let's talk and start building trust and the new you!
What Are My Charges?
Prices start from £50.00 per session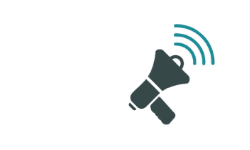 Free detailed consultation
Introductory Offer - Book 10 sessions for £500 (usual session price £55-65 depending on client requirements & goals)
Gift Vouchers available starting from £75 - long redemption dates
What Are My Qualifications?
Focus Awards - Level 3 Certificate In Personal Training (RQF)
Focus Training - Personal Trainer Award
Focus Awards - Level 2 Certificate in Fitness Instructing (Gym-Based Exercise) (RQF)
What Training Do I Specialise In?
Weight Loss
Toning
Nutrition & Weight Management
Boxing & Padwork
Bodybuilding
Body Sculpting
Corporate Wellness
Fitness Classes
Group Fitness
Triathlon / Biathlon
Other Professional Bodies & Affiliations
CIMSPA Membership
Testimonials
"Martin is one of the most positive, empathetic and inspirational people I have ever met. And more than that, he cares deeply about others and ius committed to their success - on their terms. I couldn't recommend him more highly"
Alison, Vice-President
"It's thanks to Martin that I smashed my PB at the Fleet Half Marathon. He is a great motivator and knew how to get the best out of me"
Sue, HR Manager, Surrey
"Martin is a legend. Without him I could not call myself an Ironman. His training plan and commitment turned disappointment at my first attempt to success at my second. My extra confidence has seen me enter many more crazy endurance events since and Martin is to thank for my achievements"
Richie, North Hampshire
"The consummate professional but with an approachable and likable personality. His enthusiasm for fitness is addictive"
Craig, Finance Director, Crowthorne
"Martin has a friendly nature, coupled with a real focus on helping you achieve your goals. Highly recommend"
Sally, Ascot
Where I Train
| | | | | | |
| --- | --- | --- | --- | --- | --- |
| In a Gym : | | Your Home : | | Park/Outdoor : | |
Equipment
Free Weights
Bench
Bodyweight
Boxing - pads / gloves
Resistance Bands
Slam Balls
Geographical Areas Covered
Sunninghill, Ascot
Bagshot
Wellington College, Crowthorne
Little Sandhurst, Sandhurst
Dogmersfield, Hook