What Can I Do For You?
From weight loss to Olympic weightlifting, I have proven, measured results helping people of all ages and abilities to greatly improve their health and fitness, boost their confidence and feel great about themselves!
My approach focuses on 2 key areas:
Quality of movement - Building a strong foundation of support, ensuring safe and effective movement with minimal risk of injury. Workouts are crafted with the perfect balance of what you like and what you need, combining elements of strength and conditioning, functional fitness, HIIT, core conditioning and Olympic lifting among others. This keeps things fun, varied and overall, effective.
Quality of nutrition - Analysing your nutrition and lifestyle as a whole. My programs work extensively with your routine outside of the gym to encourage positive rewiring of lifestyle and nutritional habits to create long term, consistent results. Coming from a culinary background I use my extensive knowledge and passion for nutrition to inspire clients with healthy eating tips and meal prep tricks keep you on track to your goals.
Along with helping towards the health and aesthetic that most people often have in mind when beginning training, I incorporate methods of training that work with clients to help reduce stress and improve quality of sleep
What Are My Charges?
Prices start from £55.00 per session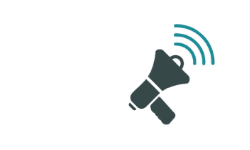 Off peak discount (Slots between 10am-5pm) Save £50 on 10 session packs
What Are My Qualifications?
YMCAfit - Advanced Diploma in Personal Training (QCF)
1st4Sport - Level 1 Award in Coaching Weightlifting
YMCA Certificate in Suspension Fitness
YMCA High Intensity Training
YMCA Padwork for PT
What Training Do I Specialise In?
Circuit Training
Boot Camps
Corporate Wellness
Functional Training
Nutrition & Weight Management
Weightlifting
Weight Loss
Boxing & Padwork
Bodybuilding
Testimonials
Emily - Leo is an absolutely fantastic trainer. He really puts you at ease and makes it really fun to work out (makes it so much easier to get out of bed in the morning). He is really mindful of how you might be feeling during training and is always helpful and supportive in between sessions. I lost over 10kilos for my wedding during my programme and its something that I will always be glad I made the effort to do. Not your average PT - if you are looking for someone that will go the extra mile - Leo is your guy!
Marco - Leo's holistic approach to health, fitness and nutrition, has had such a positive transformation of my life. With his fresh knowledge and unique skill base he took the time to understand me as a person and create workouts that both inspire and challenge me. Leo's guidance has given me a renewed sense of confidence, a lot more energy, and I sleep much more soundly at night. I can't recommend Leo enough and neither can my doctor.
Evie - A sick trainer, whose knowledge about fitness and nutrition exudes from his pores. He's kind, hilarious and silly, and all to make me a fitter, faster athlete. Thanks Leo! Also makes delicious focaccia - highly recommend! X
Ben - Leo really knows his stuff particularly when it comes to big lifts and losing weight. His culinary background also means he has 101 ways to get you eating healthily without hating your diet. If you are serious about getting healthy and strong, get in the gym with Leo now!
Thea - Leo is a really knowledgeable trainer who gives considerable thought to his clients programming and tailoring this around their needs. In addition to that, his sessions are super fun too! Would definitely recommend!
Robert - As a Chiropractor, I trust Leo explicitly with all of my rehab patients. His knowledge is exceptional and his attention to detail sets him apart from other PT's. I personally went completed a 10 week strength training program with Leo when I was competing in a 10k Coldwater swim last September.
So I can safely say he knows how to make you work incredibly hard, all the time he was monitoring my form whilst lifting, adjusting my technique and making sure I was performing every movement safely. Can't recommend him highly enough!!!
Simon - Having a great time training with Leo. Workouts are varied. He clearly knows his stuff, has a well thought through plan on how to help me progress, and has taken the time to understand my individual motivations. Cheers for all the help, looking forward to the next session!
James - Leo is a great motivator, he knows exactly what he's talking about when it comes to technique and form and really makes sure you're doing things safely. He also has the funkiest workout playlists to keep you going! I started with little-to-no experience. Thanks to him I'm already much more confident - both about myself and my technique. Cannot recommend enough.
Where I Train
| | | | | | |
| --- | --- | --- | --- | --- | --- |
| In a Gym : | | 1 to 1 Studio : | | Your Home : | |
Equipment
Studio Space:
Boxing pads and bag, Dumbells, Barbell, TRX, Pull up rig, Kettlebells, Olympic Rings, Plyo Box, Battle ropes, Medicine balls, Slam balls, Sliders, Swiss ball, Bosu.
Rower, Ski erg, Airbike/Airdyne/Assult bike, Spin bike, 'the endless rope'
Park and Home:
TRX, Resistance bands, Dumbells, Kettlebells, Slam ball, Boxing Equipment.
Geographical Areas Covered
Peckham, London
East Dulwich, London
Camberwell, London
Crofton Park, London
Tulse Hill, London