What Can I Do For You?
If you want someone positive and passionate about health and fitness to help you change the relationship with food, lose weight, tone up, build stronger more functional body and feel more energised then call me on 07746471135.
I work with women and men
couples
small group exercise classes
FREE not obligatory consultation
What Are My Charges?
Prices start from £60.00 per session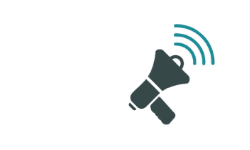 Free online consultation call
Discount on Personal training with nutrition coaching for lasting results! Expires 28th of February!
Free session with every 12Pack of personal training. ONLY in FEBRUARY!
What Are My Qualifications?
Premier - Certificate in Personal Training (Level 3)
NASM - Mental Toughness
NASM - Weight Loss Specialist
Precision Nutrition - Nutrition Coach
Premier - Certificate in Fitness Instruction (Level 2)
Premier - Level 3 Certificate in Exercise Referral
Premier Level 3 Award in Designing Pre & Post Natal Exercise Programmes
What Training Do I Specialise In?
Alternative Therapies
Boot Camps
Circuit Training
Core Conditioning
Exercise Referral
Functional Training
Nutrition & Weight Management
Weight Loss
Flexibility & Mobility
Pre & Post-Natal
Testimonials
"Kamila is a hugely supportive and encouraging trainer and her workouts push me in new ways. Training with Kamila has allowed me to achieve even more than I thought I was capable of. Kamila is hugely knowledgeable about both exercise and nutrition and has given me some great advice on how to make my diet work better. Moreover, Kamila is continuously expanding her knowledge and is more than willing to share this with her clients. Kamila has really helped me to work on my technique and I have felt myself becoming much more in tune with my body and the exercises I am doing – I really feel like Kamila has helped me to exercise smarter. Kamila is a really warm person, a motivational trainer and I am really looking forward to continuing my journey with her! "
Emma
"More than Just a trainer"
"A year ago I had no energy, no muscle tone and was recovering from an illness. Kamila coached me to be the healthiest, fittest and most energetic I've ever been. Her workouts are always interesting, always high tempo and varying so you never get bored. She also offers life coaching advice such as suggested diet and sleeping patterns. I'm impressed by such a complete coaching experience. A year later and I am a better person. Energetic, strong and more importantly happy. Kamila is such an impressive coach"
Neil
"If you are willing to accept the challenge and work to your maximum Kamila is the perfect trainer for you! Every session with her has been totally bespoke and varied, be it cardio, weights or mobility. She has given this one time sedentary 40 something dad of two confidence to get out the house and run 10km, lift free weights and do planks in a busy gym floor. Most importantly she has transformed what I eat and drink, making me aware that training is no substitute for a good healthy diet (losing me over 10kg in weight during the process!). Kamila has been THE catalyst of change for me and if she can do it for me, she can most assuredly do it for you!"
Tim
Where I Train
| | | | | | |
| --- | --- | --- | --- | --- | --- |
| In a Gym : | | Your Home : | | Park/Outdoor : | |
Geographical Areas Covered
Chiswick, London
Kew, Richmond
Hammersmith, London
Acton, London
Richmond