What Can I Do For You?
I am a Strength and Conditioning Coach (working with all athletes of any sports & age) as well as a Personal Trainer Level 4.
I specialise in Youth S&C, Strength & Conditioning for athletes or sports enthusiasts, Weight management & Wellbeing, Strength Development, Speed & Agility,Tennis conditioning, Exercise for Low back pain, Pre/Post Natal Exercise & Nutrition, Core training, Endurance sports, Exercise Referral for health conditions management.
Also specialising in: 360 Core training, kettlebell training, Fat loss/ Weight gain, advanced nutrition for athletes, muscle mass building, Strength/Power, Speed & Agility, Endurance, Tennis conditioning, Postural & mobility improvements, flexibility & recovery training, stress management & wellbeing, olympic weightligting, exercise for low back pain, pre/post natal exercise and nutrition, suspension training, Nutrition (Full strategy) for athletes and general population, behaviour change, mental prep, obesity prevention for youth, S&C for youth, Advanced Nutrition for athletes & all, Elite fitness, celebrity coaching, body transformation, conditioning programs for sports (rugby, tennis, triathtlon, winter sports, cycling, kayak, etc...)
I am also involved in tennis via development programs based on technical, tactical and specific physical conditioning (tennis players of all levels).
I am a mobile coach to suit all individuals and groups (Surrey, greater London & Europe). Also working remotely in regards to Fitness & Nutrition.
Training: indoors/outdoors - sports center & facilities, home, schools, parks, clubs, gym, corporate offices...
Overall I specialise in training athletes for sport performance (Youth & Adults), helping them to reach the best of themselves by maximising their training. I also offer Advanced fitness support for everyone keen to get fit, stronger or healthier. Whatever your needs are we will discuss and agree on the plan.
I am here to help you getting optimum strategy & support in regards to training & nutrition, planning and results. Very keen to meet with new people, discuss your needs and agenda in order to program/design the most suitable, effective and realistic plan.
"Eat Better, Get Fit, Live Stronger"
What Are My Charges?
Prices start from £50.00 per session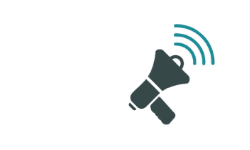 Call me to discuss your needs and we will agree on a plan.
What Are My Qualifications?
Future Fit - Personal Trainer Diploma
Future Fit - Designing Pre and Post Natal Exercise Programmes
Future Fit - Functional Equipment Training
Future Fit - Level 3 GP Referral
VTCT - Level 4 Certificate in Exercise for Management of Lower BackCare Pain
What Training Do I Specialise In?
Exercise Referral
Functional Training
Nutrition & Weight Management
Kettlebell Training
Pre & Post-Natal
Strength Training / Conditioning
Core Conditioning
Flexibility & Mobility
Fitness 50+ / Seniors
Under 16 Fitness
Testimonials
We will always discuss and set short and/or long term goals together, work in a realistic, progressive and effective approach. I am here for you to improve significantly, meet the best of your abilities, build body awareness, develop confidence and autonomy, stay motivated and achieve, be healthy & get stronger - continuously focusing on safe, realistic, relevant and gradual progress.
My only goal is to support you "Eat better, Get fit, Live stronger"
Hope to meet soon.
JT
Where I Train
| | | | | | | | |
| --- | --- | --- | --- | --- | --- | --- | --- |
| In a Gym : | | 1 to 1 Studio : | | Your Home : | | Park/Outdoor : | |
Equipment
Indoors & outdoors in clubs, gyms, home,office, schools
One to One & groups coaching
Mobile & Remote Training - Advanced programs+ periodisation
Elite Coaching, Celebrity coaching, Youth Training, All individuals (beginners or athletes). I will provide all equipment or make best recommendations whenever necesary.
Advanced Nutrition support & programs
Geographical Areas Covered
Kingston Upon Thames
Richmond
Charing Cross, London
Putney, London
Twickenham