What Can I Do For You?
I am a Strength and Conditioning Coach (working with all athletes of any sports & age) as well as a Personal Trainer Level 4.
I also specialise in Exercise for Low back pain, Specialist in Pre/Post Natal Exercise & Nutrition, GP/Referral for chronic health conditions management.
Areas of specialty: core training, kettlebell training, Fat loss/ Weight gain , muscle % building, Strength, Speed & Agility, Endurance, Postural & mobility improvements, stress management, olympic weightligting, exercise for low back pain, pre/post natal exercise and nutrition, suspension training, nutrition for athletes and general population, behaviour change, obesity prevention, S&C for youth, Advanced Nutrition for all.
Additionally I am teaching tennis via development programs/technical, tactical and specific physical conditioning for tennis players (all levels).
I am a mobile coach to suit all individuals and groups (Surrey, greater London & Europe). When possible or suitable to my clients I work remotely in regards to Fitness & Nutrition support.
Training indoors/outdoors - home, parks, clubs, gym, corporate offices.
Overall I specialise in training athletes for sport performance, helping to reach the best of themselves and offer general fitness support for everyone keen to get fit again or struggling with weight, muscle mass, endurance, any postural challenges, general functional movements, motivation, diet, nutrition & lifestyle ...
Some areas of Specialty :
-Athlete Performance - All Sports / Age (ex: Tennis, rugby, triathletes, winter sports, cycling, Running, Marathoners, Ultra runners, BMX, Martial arts...)
-Ante/Post natal exercise & nutrition,
-Exercise for Low Back Pain management,
-GP/Exercise Referral
-Advanced Nutrition & Weight Management,
-Obesity prevention for youth
-Functional training, kettlebell training, Olympic Weightlifting, Core training, suspension, training prevention etc ,,,
I look forward to meet with new people, discuss your needs and agenda before in order to program/design the most suitable, effective and realistic plan. JT
"Eat Better, Get Fit, Live Stronger"
What Are My Charges?
Prices start from £50.00 per session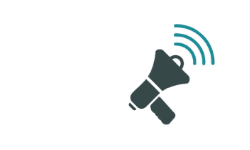 What Are My Qualifications?
Future Fit - Personal Trainer Diploma
Future Fit - Designing Pre and Post Natal Exercise Programmes
Future Fit - Functional Equipment Training
Future Fit - Level 3 GP Referral
VTCT - Level 4 Certificate in Exercise for Management of Lower BackCare Pain
What Training Do I Specialise In?
Exercise Referral
Functional Training
Nutrition & Weight Management
Kettlebell Training
Pre & Post-Natal
Strength Training / Conditioning
Core Conditioning
Flexibility & Mobility
Fitness 50+ / Seniors
Under 16 Fitness
Testimonials
All my clients had 100% of success and reached their goals within the timeline given. We will always discuss and set short and/or long term goals together, work in a realistic and effective approach. I am here for you to improve significantly, build awareness, stay motivated, be healthy & get results - continuously focusing on safe, realistic, relevant and gradual progress.
My only goal is to support you "Eat better, Get fit, Live stronger"
Hope to meet soon.
JT
Where I Train
| | | | | | |
| --- | --- | --- | --- | --- | --- |
| In a Gym : | | 1 to 1 Studio : | | Your Home : | |
Equipment
Indoors and outdoors - Mobile/Remote Training
Coaching in clubs, gyms, home, parks / in the most appropriate environment.
I will provide all equipment and recommendations when needed.
1/1 or group sessions, Mobile, flexible & remote coaching as well.
Nutrition support.
Geographical Areas Covered
Isleworth
Kingston Upon Thames
Richmond
Ditton Hill, Surbiton
Charing Cross, London