What Can I Do For You?
After graduating from university in both health, and teaching professions, and spending many years working in the public and private sector as a qualified practitioner,I made the decision to continue my lifelong passion for health, and fitness and become a personal trainer.
I have a vast amount of knowledge in the importance of exercise, health and nutrition. I am keen to share my knowledge and experience, educating clients to make positive lifestyle changes. I am highly qualified and enthusiastic, and offer not just personal training, but also look at the bigger picture in order to make it sustainable.
I take pride in striving to achieve the very best results for every client.
On a personal level, I am highly ambitious and goal driven individual taking my own training and nutrition seriously to increase physical and mental well-being.
I work with clients of all fitness levels, to motivate each client and increase their confidence and fitness.
I offer various types of training including:
Muscle Hypertrophy/ Strength and conditioning / Toning/ Flexibility / Fat Loss / Sport Specific / rehabilitation from medical conditions to injuries/ stretching / relaxation techniques / holistic / general fitness
I also offer group Personal training, online training and classes, sports massage and Pilates
Spinning/Kettlebells/Suspension/Body conditioning/Circuits/ Bootcamp / Tabata and Fat Blasting Hiit Training etc
I also can offer you a food diary analysis and a nutrition plan, regular body composition analysis, and a training programme in addition to your Personal Training sessions.
Gym based personal training
Home-based sessions
Online Personal training
I will help and support you throughout your fitness journey :- every step of the way.
For the latest offers please contact me via email, or phone, text, and i will contact you within 24 hours.
What are you waiting for? Lets kickstart your health and fitness today!
What Are My Charges?
Prices start from £40.00 per session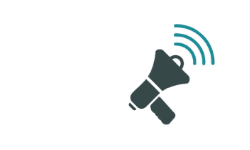 Block bookings - special discounts
Massage therapy offers
Mobile PT offers
What Are My Qualifications?
Active IQ - Level 3 Certificate in Personal Training (QCF)
What Training Do I Specialise In?
Alternative Therapies
Core Conditioning
Fitness Classes
Fitness 50+ / Seniors
Flexibility & Mobility
Weight Loss
Pilates or Yoga
Circuit Training
Sports / Massage Therapy
Testimonials
Ashley Turner
fantastic trainer! Motivates me, keeps the sessions fun and challenging. Ive gone from having hardly any strength to gaining a lot of strength, confidence and fat loss with our sessions. I had a meal plan and exercise plan design genes from for me and also support outside of the sessions. Highly recommended.
A great PT. Just like when she runs a class, she works you deceptively hard while keeping you motivated - and she joins in when it gets tough! Amelia's very approachable and happy to answer any questions on training or nutrition.
Client review
Lucinda Kelly 19 Oct 2019
I have been training with Amelia for a few weeks now. She took me on with a severe and long-term health condition. She has really struck the right balance of being gentle on the one hand and firm on the other 😉! - she really is helping me work to my maximum. Amelia is a lovely girl to work with and I am already feeling the benefits. I have more energy and feel stronger. Thanks so much Amelia!
Another client review
Kevin 18 Oct 2019
My Personal Trainer is: Amelia Bailey, With having a Disability from a terrible motorbike accident several years ago, & struggling with my self confidence & how I walk & my fitness levels as I can't do what everyone else can, & struggle with my mobility, Amelia has been Brilliant with her Understanding & Encouragement & Support to help me get fitter & more confident with myself, I would highly recommend her, even when I thought I couldn't do it, she ensured me I could & helped me to do it, The gym is a very nice enviroment to work out in & everyone there is very pleasant, with lots of room to work out & have up to date equiptment, lots of different classes going on too, nice sitting area with coffee & snacks, toilets, changing rooms, plenty of parking too, just check out there website, you will be impressed.
Client review
Penny Schofield 19 Oct 2019
Amelia has been working with my 99 year old Mum for 9 months now. My Mum absolutely loves the weekly sessions which Amelia has approached with great kindness and professionalism
My PT was great. She's knowledgeable about the equipment and really listened to what I wanted to achieve. My abs were aching for a week after a grueling set of side bends! Would definitely recommend!
James Barrett
Where I Train
| | | | | | | | |
| --- | --- | --- | --- | --- | --- | --- | --- |
| In a Gym : | | 1 to 1 Studio : | | Your Home : | | Park/Outdoor : | |
Equipment
-A range of cardiovascular equipment including Watt bikes, treadmills, elipticals, and rowing machines
-Surround sound music system and HD TV
-A full range of free weights; Dumbbells, Barbells, Medicine Ball, Kettle bells.
-Squat racks, benches and a variety of cable machines (crossover and dual stack)
-Swiss balls, balance boards, wobble boards + BOSUs
-All sorts of other specialist pieces of equipment such as plyometric benches, gymnastic rings
-Foam Rollers, Trigger point balls and other myofascial release tools
-Matted area for floor work i.e. yoga and pilates
-Sled/Prowler track
-Full Length Punchbag, gloves, mitts and focus pads - Boxing
-Treatment and massage room
-Comfortable seating and waiting area
-Male and Female changing rooms with newly refurbished showers.
-On-site free parking
Geographical Areas Covered
Newcastle Upon Tyne
Saltwell, Gateshead
Hexham
Longbenton, Newcastle Upon Tyne
Northumberland