What Can I Do For You?
Expert personal training in South West London and online!
With 20 years in the fitness industry, 2 personal trainer qualifications and a recent degree in exercise, nutrition and health, I offer services that really make a difference. I have helped many clients achieve their physical goals and make it my priority to ensure the very best possible service is provided.
My time as a personal trainer has taught me that no two clients are the same and I pride myself on working out the very best methods to train and motivate each individual. I also offer a very comprehensive, personalised nutrition consultation to help you get there quicker.
I really enjoy training people and always keep the sessions fun and upbeat.
I can come to your home, office, a local park or online.
Please do contact me with any questions you have and to book a free consultation and exercise taster session.
What Are My Charges?
Prices start from £50.00 per session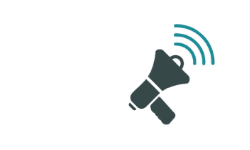 Buy your first block of 10 sessions and get 1 free!
Free consultation and exercise taster session!
What Are My Qualifications?
CYQ - Level 3 Certificate in Personal Training
NASM - Certified Personal Trainer
B.S.c Exercise Nutrition & Health
YMCA Certificate in Suspension Fitness
What Training Do I Specialise In?
Weight Loss
Toning
Strength Training / Conditioning
Posture / Back Care
Nutrition & Weight Management
Fitness 50+ / Seniors
Group Fitness
Body Sculpting
Circuit Training
Core Conditioning
Testimonials
Choosing to train with Marcus was genuinely one of the best decisions I have made in my life. Before I met Marcus I was a person who lacked a lot of self confidence. I was over weight at 16 stone 3 pounds and I was out of breath during the warm up. What I can honestly say about Marcus is that I never ever felt judged or pressured by him in the slightest, it was the complete opposite. He became a friend and gave me tremendous encouragement and as a result installed confidence in me making me realise I could definitely achieve my goals. Within a couple of months I had lost 2 and half stone with Marcus and I was delighted by the rate of my progress. A year later, and although I am no longer training with Marcus, he is still always more than happy to give me incredible advice and now I am a healthy 11 stone weight and I feel healthier than ever. Marcus's tips on nutrition are excellent and his dedication is clear from the very beginning. Marcus is energetic, fun, committed and inspirational…and I can't recommend him enough!
Sam
Having put on over 2 stone in the past 3 years working in a demanding office job, I knew I needed help. I tried to lose weight, but it felt like I never had time to exercise and it was impossible to eat well. Marcus helped me to plan my exercise and diet around my busy timetable whilst keeping me motivated. I am now back to my original weight! I am happier, healthier and slimmer, and I have Marcus to thank for that!
Sarah
Before we met with Marcus I had never done any structured exercise. My then fiancé had and was always talking about the benefits of exercise. We had decided to get married and so she decided it was time that we started to get fit.
Marcus was brilliant, we started a little bit at a time and within a matter of weeks we were both losing a weight and toning up. I also felt much better in myself. By the time of the wedding, 6 months later, I was feeling great and had lost about a stone and a half. We have decided to continue using Marcus and cannot recommend him highly enough.
Jim and Kirsty
Please visit my website for more testimonials.
Where I Train
| | | | | | |
| --- | --- | --- | --- | --- | --- |
| 1 to 1 Studio : | | Your Home : | | Park/Outdoor : | |
Equipment
Boxing gloves and pads
Resistance bands
Suspension training straps
Speed ladder
Hurdles
Exercise mat
Agility cones
Geographical Areas Covered
Surbiton
New Malden
Kingston Upon Thames
Thames Ditton
Ditton Hill, Surbiton