What Can I Do For You?
Craig is a driven, ambitious individual, who is passionate about exercise and holds Degree in Physiology and Biochemistry. He makes 100% sure his sessions are carefully structured with the most up to date knowledge and effective techniques designed to match your individual goals, with great results guaranteed. These sessions allow you to reach your best physical shape. Due to his dedication to his clients Craig has had a great success rate with his clients in his 20 years in the Fitness Industry. Craig has been trained and gained some invaluable experience and qualifications from some of the top personal trainers and nutritionists in the industry. It's with these attributes that have seen Craig become a YMCA and Premier tutor for future Personal Trainers, also teaching nutrition at various colleges throughout Birmingham. Due to Craig's success he set up his own Personal Training Clinic in March 2005 in Birmingham and his second studio in 2013 in Sutton Coldfield. Free 30 min consultation.
What Are My Charges?
Prices start from £30.00 per session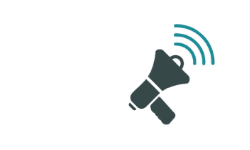 30 minute free consulation
Buy 1st session & get 2nd session free with one of the team (Sutton studio only)
What Are My Qualifications?
B.Sc. Physiology & Biochemistry
BCMA Advanced Diploma in Optimum Nutrition
Body in Action Fitness Instruction & Personal Training
Boxercise Instructor
C.H.E.K. - Programme Design
GB Fitness Swiss Ball Trainer
LA Spin
Les Mills Body Pump
Premier - Master Personal Trainer in Corrective Exercise - Resisted Movement Training
What Training Do I Specialise In?
Core Conditioning
Body Sculpting
Fitness Testing
Nutrition & Weight Management
Run / Walk / Cycle
Speed, Agility, Quickness
Sports Coaching
Strength Training / Conditioning
Weight Loss
Other Professional Bodies & Affiliations
Register of Exercise ProfessionalsLevel 3 - R0013484
Testimonials
NAME: Claire Swanton
GOAL: Regain strength in legs following a serious knee injury; lose weight/get fitter generally
STATISTICS:
I was about a dress size 26/28, now an 18 (16 on a good day )
I was 140kg when I started and having lost 45kg I am now 94.8kg, I have lost 13% of my bodyfat, equating to nearly 38kg of fat (I cannot believe I could have carried that around all day everyday).
Despite the loss of fat my water percentage has increased and the number of litres I have in my body has also gone up, giving me more energy.
Craig was not that interested in my BMI as he was more interested in my fat loss from the start, however my BMI has dropped a staggering 18pts!
My legs are 13cm thinner, my arms 9.5cm thinner, my waist nearly 35cm (14 inches) thinner, whilst my hips are 40cm (16 inches) thinner.

Fitness Testing Report
Name Claire Swanton

Start Currently Lost
Weight 140kg 94.8kg 45.2kg
Fat % 57.20% 44% 13.20%
Fat Weight (Kg) 80.1kg 42.4kg 37.7kg
Lean % 42.80% 56% 13.20%
Lean Weight (kg) 59.9kg 53.9kg 6kg
Water % 34.10% 41.50% 6.40%
Water (litres) 47.7L 49L 1.3L
BMI 53.3 35.4 17.9
Est BMR 1750 1618 132
Est Kcals Per Day 2625 2427 198
Left Leg 66cm 53cm 13cm
Left Arm 45cm 35.5cm 9.5cm
Waist 137cm 102.5cm 34.5cm
Hips 170cm 130cm 40cm
HOW LONG DID IT TAKE TO SEE RESULTS: I did yo-yo quite a lot in the early days as I wasn't really in the frame of mind to lose weight for good. That changed in 2017 when I finally committed to following a strict diet and training three times a week with Craig. I then lost six stone in eight months.
PREVIOUS TRAINING/EXERCISE:
Nothing serious. Been a member of a gym most of my life but never exercised consistently and never did weight training.
WHAT YOU ENJOYED:
I enjoyed the programmes that Craig put together for me as they involved lifting weights that I would never have had the confidence or ability to lift on my own at a gym. I had a lot of weight to lose and training has helped me to tone up and change shape drastically. Craig has always encouraged me and gone the extra mile - even checking up on my progress when he is on holiday. I feel like a completely different person and have even started running (sometimes even with Craig's dog, Roxy!).
Where I Train
| | | | |
| --- | --- | --- | --- |
| In a Gym : | | 1 to 1 Studio : | |
Equipment
I own two 1-2-1 private studio and access to many full health clubs throughout Birmingham, with cardio, fixed and free weights equipment. As well as specific core equipment and sports massage.
Geographical Areas Covered
Birmingham
New Oscott, Sutton Coldfield
Hall Green, Birmingham
Hall Green, Birmingham