Martial Arts Courses
Are you looking for martial arts courses or even self defence courses that involve martial arts? There are a wide number of training providers out there that specialise in this area so that you can build your skill set.

Pure martial arts courses and self defence training courses as a personal trainer (or as a member of the public) are available from many providers, but you should check them out carefully and ask about things like qualifications and insurance. Seek a recommendation for martial arts courses where possible too
Latest Courses
« Hide Filters

Check out our filters!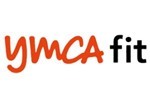 YMCAfit
Qualification: Padwork for PTs
Location:
A martial arts orientated approach to fitness giving you an effective addition to your personal training skills!
Type of Course: Day
Want to Add Your Course Here?
Please go to our new network advertising portal thehealthfinderdigital.com.
There you can sign up to add your course(s) to our network.