Advanced Personal Training Courses
Also called Master Trainer Courses, the advance personal trainer course is designed to take you to the next level as a PT and will be Level 4.
As a personal fitness trainer you have Continued Personal Development to think about each year. The Master Trainer qualification, or Advanced Personal Trainer, will not only provide you with the relevant CPD points, but will also increase your knowledge and expertise.
Coupled an Advanced qualification with other specific courses like Exercise Referral, your skills and ability to build your business will increase dramatically.
Latest Courses
« Hide Filters

Check out our filters!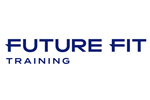 Future Fit Training
Qualification: City & Guilds Level 4 Diploma
Location:
Introducing The Total Immersion - the most comprehensive and affordable all-in-one programme out there!
Type of Course: Part-time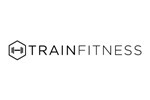 Train Fitness
Qualification: Level 3 Diploma in Personal Training, Level 4 Obesity & Diabetes Management, Level 5 Life Coach
Location:
This course combines a number of key qualifications designed to help kick start your career in personal training.
Type of Course: Full-time