Yoga Instructor Jobs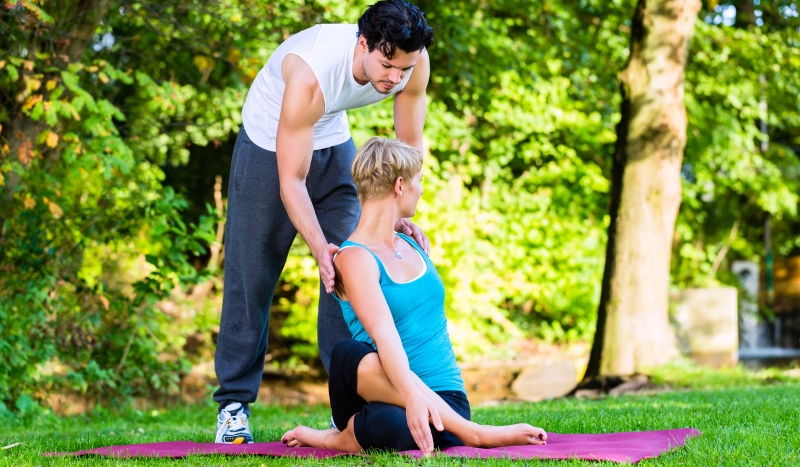 Are you interested in exercise, health and communicating with others? As a yoga instructor you could be teaching various positions as well breathing techniques, meditation and visualistion. Sound interesting?
If yoga jobs sound interesting to you, it's worth understanding what it takes to work in this fascinating area.
While there are probably more yoga jobs available now than ever before, with more and more clubs and spas offering this activity, the training and qualifications needed mean that you have to be dedicated to work in this field.
What if I want to become a Yoga Instructor?
Yoga jobs involve working with people to teach them the positions, breathing, meditation and visualisation that make up a typical session. Teachers' duties are wide ranging and include:
Designing courses and individual lessons
The ability to work with students at all levels
Teaching a range of positions ('asanas') from simple to complex
Understanding how to work with students with special requirements (e.g. seniors, pregnancy, arthritis)
Teaching different breathing techniques and exercises ('pranayama')
Assessing students' progress and achievements
What Do I need to Practice as an Instructor?
To teach in this country you need a recognised qualification. The first step towards this is acquiring a working knowledge by practising with a qualified teacher, typically for at least a year.
You will then need to obtain a nationally recognised yoga teaching qualification, and a current first aid and cardio-pulmonary resuscitation (CPR) certificate.
The two main options for teachers are a teaching award from the British Wheel of Yoga (BWY), or the CYQ Level 3 Certificate in Teaching Yoga. These are both recognised the Register of Exercise Professionals (REPs).
Joining the REPS Exercise Register shows employers and clients that you meet fitness industry standards of good practice.