Preparing Your CV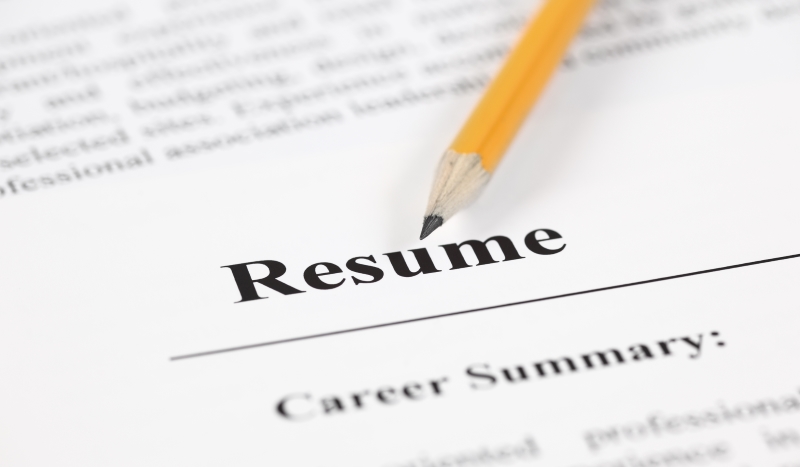 Once you are clear what you want to do the next stage is to get yourself ready and organised. The starting point here is to get an up to date CV or you may see them referred to as a resume.
Essentially a CV is an outline of your professional and educational history. But it is so much more than that.
How to Market Your CV the Right Way
Your CV has to market you to a potential employer, it is your selling document so make sure that it is absolutely the best CV you can put together. Skimp this stage and you will not get invited to interview. So what are the key things to remember? We list a few here:
Don't Undersell Yourself
Don't lie either but do look at your life and all the things you have done which may be of interest to your future employer. Even if you have worked in a bar that will show that you have experience of working with the public, working un-social hours, working in a team, even handling money. It all adds up!
Try and Use Words that Employers Love
These will shout 'employability'! Check your CV has words like team working, self-starter, leadership, planning and organising, initiative.
Ensure your CV is Clear and Well Laid Out
Many employers will not have the time to wade through a long, hard to read, jumbled up CV with spelling mistakes thrown in for good measure. Ensure it is punchy and no longer than 2 sides of A4.
Does Your CV Relate to the Job You Are Applying For?
You can either tweak your CV to suit the role or ensure that you personalise the CV with a covering letter highlighting your suitability for the role.
Don't Be Too Clever or Gimmicky
This also relates to fonts or colours. Pink with yellow spots may get your CV noticed but could also irritate, so be careful. The best way to be remembered is for great concise content.
If you are unsure how to lay out your CV there are many templates you can download online to help you get started.
This stage is also a good time to contact past employers to check that they are happy to be a point of reference for you particularly if you plan to mention them on your CV.
Application Forms
Some employers may ask you to apply via an application form which could be online or in paper format. Application forms differ from a CV in that they are very specific to a company and the role itself. They may ask you for very specific examples of when you have shown a particular skill.
The key here is never to lie, if you do you will quickly unravel at interview stage. Tell the truth but again don't undersell yourself. You may only have been in charge of 1 person ever in your life but that is still leadership! Take your time, reflect and remember you have to sell yourself.
Re -Training
Once you are clear what job you want to do it may be necessary to do a training course or add to your qualifications. The internet is a great place to start any research on this. It may also be useful to talk to people currently doing the role you would like to ask which courses they have found the most useful.