Level 3 Self-Employed Personal Trainer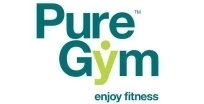 Pure Gym - Luton and Dunstable
Full-Time
Salary: Contact for Details
Location: LU4 0JB
Overview
Pure Gym Luton are looking for energetic and enthusiastic personal trainers!
Description
Pure Gym is an award winning gym that offers members:
* No contract
* Open 24/7
* Over 220 pieces of equipment
* Over 50 free classes per week
Pure Gym is an exciting and forward-thinking company that is expanding rapidly throughout the UK. Our gyms provide our members world class facilities at an affordable price, but with no contract to sign. We are open 24/7, and we aim to be the most popular gym brand within the UK.
We are currently on the lookout for passionate Personal Trainers who have a vibrant personality, exceptional customer service skills, proven experience in the health and fitness industry, and who are REPS LEVEL 3 and first aid qualified.
Our personal trainers receive 100% of all the personal training income that they generate and there is no limit to how much personal training they do. What's more, there is no monthly rental charge for the privilege of running your business from at one of our sites. All we ask is that each personal trainer gives us 15-hours of their time on the gym floor generally looking after our valued members, giving inductions, writing programmes, teaching classes and giving them a great service.
Pure Gym offers a fantastic opportunity for any new or experienced Personal Trainer. We will offer on-going training with your business, sales and fitness, and in return we ask for a high quality of customer service and dedication from our team.
Pure Gym's fantastic working environment for personal trainers means that we are looking for the best talent in the market place so if you think you have what it takes apply now by sending us your CV and a covering letter.
Applicants will only be considered if they provide an appropriate covering letter and CV.
Thank you for your enquiry for the job Level 3 Self-Employed Personal Trainer - someone will get back to you shortly.