Deliver exercise programs during and after pregnancy that are essential for the mother's health and that of the baby.
Provider Focus Training
Qualification: CYQ Level 3 Certificate in Ante and Post Natal Instructing
Category: Pre & Post Natal
Location: Birmingham (David Lloyd)
Duration: Supported Distance Learning
Schedule: Part-time

Course Introduction
Develop your skills and knowledge in ante and post natal training. Focus Training's Ante & Post Natal Course will enable you to provide effective and safe ante and post natal exercise for your clients. This course consists of a 3 day workshop and a 1 day assessment that will lead to a Certificate in Ante and Post Natal Gym Instructor (Level 3).
Multiple choice theory paper
Observed practical assessment
Pre-requisities / Entry Requirements
Students must hold a Level 2 Certificate in Fitness Instructing
Students must be aged 16 or over
Additional Information
After completing your home study, you will attend two theoretical and practical course days, where you will be given all the underpinning knowledge and skills needed to complete your case study and deliver exercise sessions to pre and post natal clients. Tutors will observe you practising and give specific feedback on your teaching techniques. You will then have four to six weeks to complete your case study.
Meet one of our students,a fully qualified fitness professional with a passion for fitness that features the whole family. Click here.
Course Content
There are a number of basic units to the course as follows :
Unit 1
Introduction to pregnancy
Unit 2
Anatomy of pre and post natal clients
Unit 3
Adaptations during pregnancy, labour and the post natal period
Unit 4
Programme design for ante natal and post natal clients, post natal exercise, nutrition and lifestyle
What Qualification Will I Get?
CYQ Level 3 Award in Adapting Exercise for Ante and Post Natal Clients
20 REPs CPD points
Other Courses
Similar Courses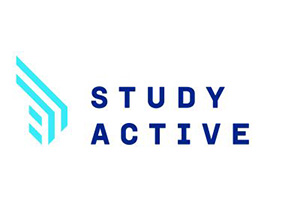 Study Active
Qualification: Active IQ Level 3 Award in Designing Pre & Post Natal Exercise Programmes
Location:
This nationally recognised qualification will see successful candidates qualify to design exercise programmes for PPN clients
Type of Course: Part-time
Health and Fitness Education
Qualification: YMCA Level 3 Personal Trainer Diploma
Location: London, Cardiff, Manchester, Birmingham, Doncaster, York, Warrington, Bath, Brighton, Dudley, Nottingham, Preston
If you are looking to become a fully qualified Personal Trainer, look no further! The Personal Trainer Diploma is what you need.
Type of Course: Part-time
Train Fitness
Qualification: Central YMCA Qualification- GP & Exercise Referral
Location:
Essential for fitness professionals wanting to specialise in this sector, it provides the knowledge required.
Type of Course: Part-time