Personal Training is not just about the body - it's about bridging the gap between physical fitness and the mind.
Provider Premier Global NASM
Qualification: Behaviour Change Specialisation (NASM-BCS)
Category: Specialist Courses
Duration: Complete within 1 year
Schedule: Part-time

Course Introduction
Developed with researchers, industry specialists and personal trainers, NASM's Behaviour Change Specialisation (NASM-BCS) programme aims to help personal trainers to identify and overcome clients' barriers to change, both in and out of the gym.
This specialisation applies many of the same scientific motivational principles developed by knowledgeable sports psychologists with tactics similar to those utilised by elite athletes and coaches.
Pre-requisities / Entry Requirements
We recommend that you have at least a Level 3 Diploma in Fitness Instructing and Personal Training, an NASM-CPT qualification or a high level of working knowledge of the fitness industry.
Additional Information
The NASM Behaviour Change Specialisation includes:
Online Course
eBook
Application videos
Learning activities
Quizzes
Final online exam
Course Content
With the NASM Behaviour Change Specialisation,
learn how to:
Pinpoint motivational triggers and determine your clients' greatest barriers to change
Apply the appropriate intervention techniques aligned with your clients' motivation, and identify their ability to change
Design strategies that can yield quicker, more effective results, and help to raise client retention
Adjust coaching methods as your clients progress in their training
What Qualification Will I Get?
Level 4 equivalent qualification
10 CIMSPA Developmental CPD points
Other Courses
Similar Courses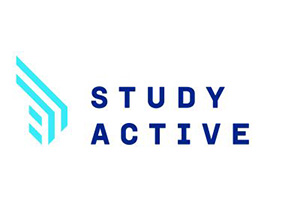 Study Active
Qualification: REPs Level 3 Diploma in Fitness Instruction & Personal Training
Location:
Flexible, online, blended learning. Ongoing start dates NATIONWIDE.
Type of Course: Part-time
Vision Fitness Academy
Qualification: VFA Elite Personal Trainer
Location:
Make the best start to your new career with our top qualification, giving you the greatest earning potential from day one.
Type of Course: Part-time